The Valley that Inspired many Famous Artists.
Val Bregaglia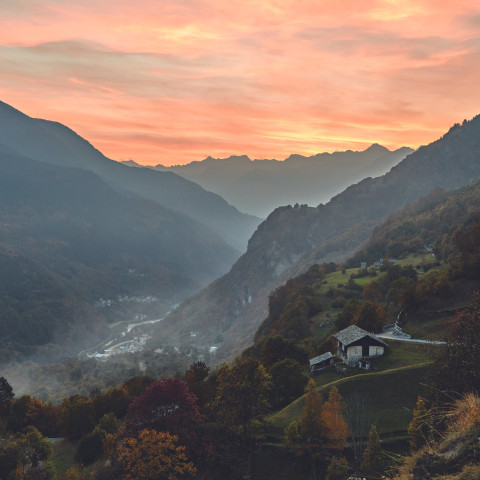 Many have come a long way from the picturesque Val Bregaglia. The Giacomettis spent their childhood in the valley and it attracted other artists such as Giovanni Segantini and Varlin and became their adopted home.
The special light of this southern Graubünden valley fascinated again and again. But also sculptors, craftsmen and writers – among them Rainer Maria Rilke – were enchanted by the charm of this area.
Giacometti Family of Artists
Giovanni Giacometti (1868–1933) captured his birthplace Stampa and its inhabitants in many paintings. After his training, the painter had pursued an art career that achieved worldwide fame. His house, situated on the pass-through road of Stampa, in which his atelier used to be, is still there.
Not far from there, in the Talmuseum Ciäsa Granda, where you can admire the paintings of Alberto Giovanni (Son) and Augusto Giacometti (Cousin). Don't just stop with the spectacular «Fioritura» painted by Giovanni Giacometti, make sure you also take a look at the other skilfully painted originals.