For Climbers and Mountaineers.
The Best Climbing Areas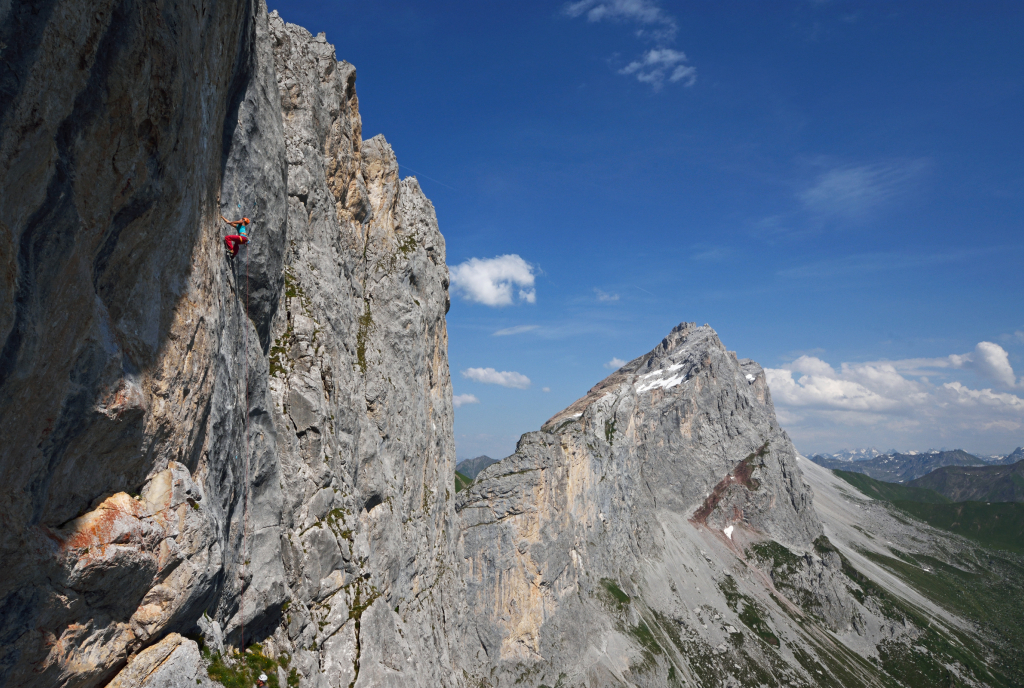 Famous summit names wait for sport climbers in the top regions of Grisons: from Rätikon with Drusenfluh and Sulzfluh to Fiamma and Piz Badile in Bregaglia.
Prättigau: Rätikon
The Rätikon in Prättigau offers countless climbing opportunities, in the best flat calcareous limestone. Highlights include the Silbergeier route, one of the most challenging Alpine routes in the world, as well as the 8th route Intifada and the Rialto, one of the most beautiful routes, with 14 pitches. 
Engadine: Bernina Group
The Piz Bernina is the most eastern four-thousand-meter mountains of the Alps, the only one of the Eastern Alps and one of the most imposing mountains in Switzerland. Is this because, as the legend says, you can see the Milan dome from its summit?
Rock Fiamma in the Bregaglia Valley
The Bergell: a valley surrounded by steep mountains. The smallest of the southern Grisons valley is a special world. The granite peaks of Bondasca – and of Albigna Valley enchant mountain enthusiasts. Extreme alpinists and mountain climbers likewise.
Bouldern in the Magic Wood
The region «Magic Wood» in the municipality of Ferrera is considered, in the bouldering circles (boulder climbers), as one of the most extraordinary in the world. The region can be accessed through a bridge. For those looking a place to stay, in addition to affordable camping sites, there are also parking spots for day tourists available.