Biking, Kiting, Climbing, Fishing and Hiking.
Summer Sports During the Winter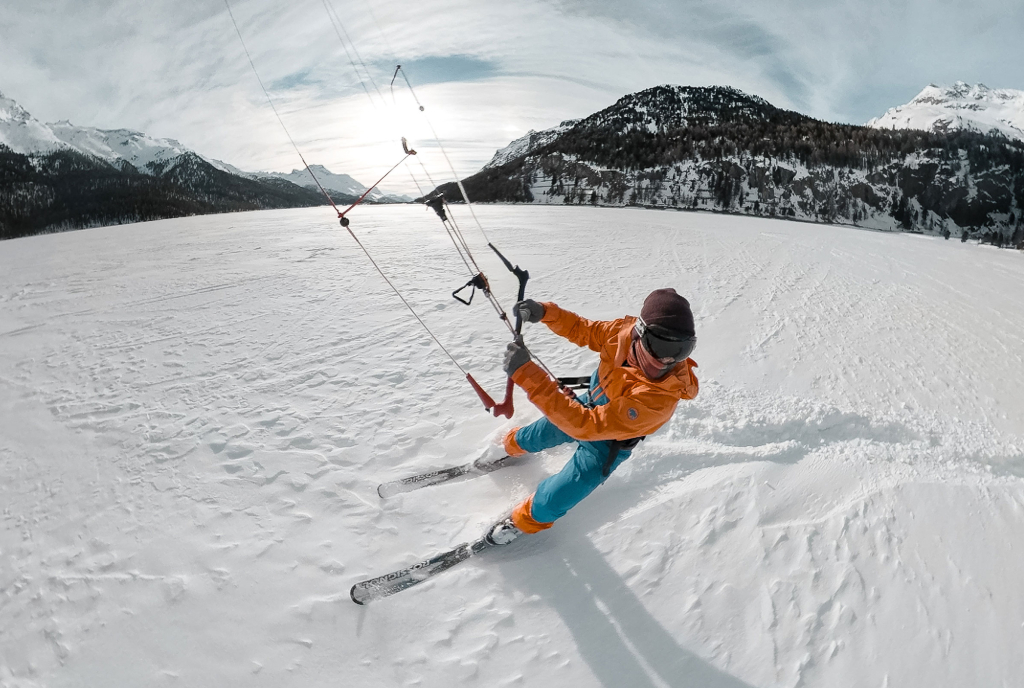 Biking, fishing, kiting, hiking and climbing – no one thinks about warm temperatures, hot days and balmy nights. Just simply in a slightly modified form:
Fatbiking in the Woods of St. Moritz
A friend of extended bike tours doesn't really want to hibernate without biking, right? The solution: the Fatbike, a mountain bike with oversized tires, which offers a lot of surface and therefore a lot of driving pleasure.
Ice Fishing on Lake Sils
Do you want to cast the fishing rod in winter? Then off to Lake Sils and up on the ice you go. You can borrow an ice drill in town and then wait for the big catch in front of your ice hole.
Snowkiting on Lake Silvaplana
Exhilaration guaranteed: Snowkiting on Lake Silvaplana is accompanied by a windy boost from the Maloja. So strap on your skis or snowboard and take off. Lessons for beginners and equipment are available on site.
Snowshoeing Near the Bernina Pass
With snowshoes, hiking in winter becomes a fun experience. The track near the Bernina Pass can be completed in two hours.
Ice climbing in the Gorge of Pontresina
Ice climbing on the rocks and frozen waterfalls is a unique experience: In Pontresina, nature creates new challenges every day. For beginners, the mountaineering school Pontresina offers courses.