Viewpoint
Chäserrugg - View of the World Heritage Site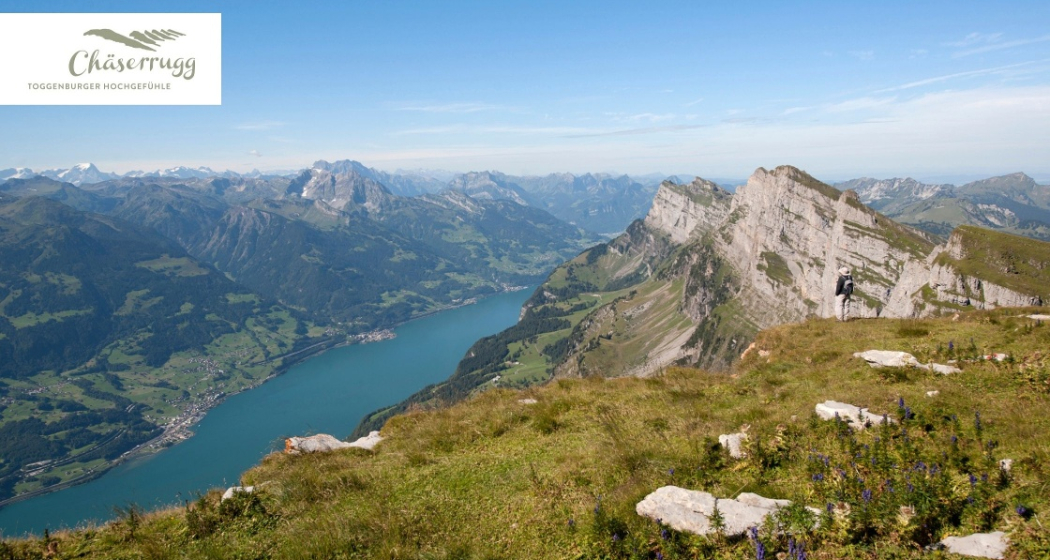 Fairytale panorama on a trip behind the seven summits of the Churfirsten!
Chäserrugg - View of the World Heritage Site
Toggenburg Bergbahnen, Auf dem Iltios, 9657 Unterwasser
Description
The Churfirsten peaks throne high above Lake Walen: Chäserrugg, Hinterrugg, Schibenstoll, Zuestoll, Brisi, Frümsel, Selun. The view from Chäserrugg reveals a spectacular panorama of the world-famous World Heritage Tectonic Arena Sardona, whose peaks are accentuated by the magical line of the Glarus Thrust. The Chäserrugg area is part of the Federal Inventory of Landscapes and Natural Monuments of National Importance and is one of the most beautiful recreational areas in Switzerland.