Fascinating Mountain Worlds.
The 10 Most Beautiful Natural Sites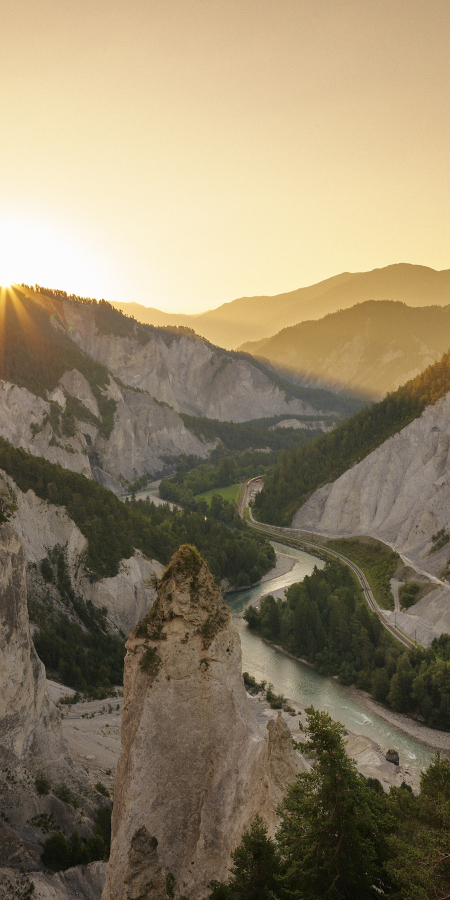 From the glacier tongue of Morteratsch to the Swiss National Park and the UNESCO World Heritage Site Tectonic Arena Sardona: We show you the 10 most beautiful natural sites in Graubünden. Experience places shaped over thousands of years by the power of nature.