Mountain hut San Bernardino Mesolcina Calanca
Refuge Pian Grand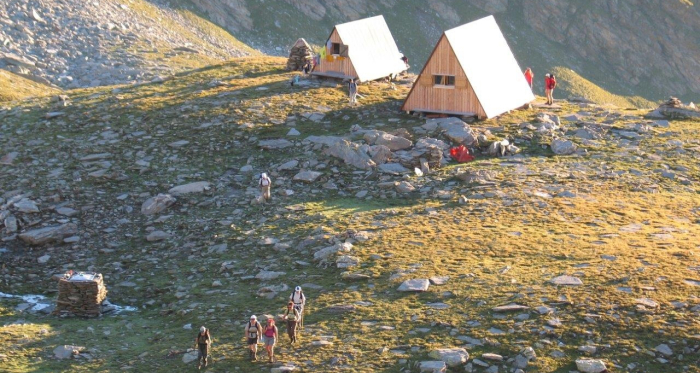 Two bivouacs in the shape of a "toblerone" laid on the terrace of Pian Grand, exposed to the morning sun and with glimpses towards Pian San Giacomo.
THE RESERVATION IS MANDATORY
Refuge Pian Grand
6565 San Bernardino
Description
These two bivouaves have 18 seats in total, and are equipped with a gas kitchen, dishes, blankets and wool mattresses, running water 100 m west of the hut. The two shelters have no heating system, but on the other hand there is the panoramic toilet!
The bivouac is rustic in its simplicity, but has a unique landscape on the side of the morning sun. During the high season the shelter is often crowded. Those who do not take the main stage of the Calanca Alpine Trail towards the Buffalora Hut the next day have enough time to rest in the sun.
Receition of the cellular network: Swisscom, Sunrise, Orange.