Offer Chur
Alpine Cruise - a cruise on rails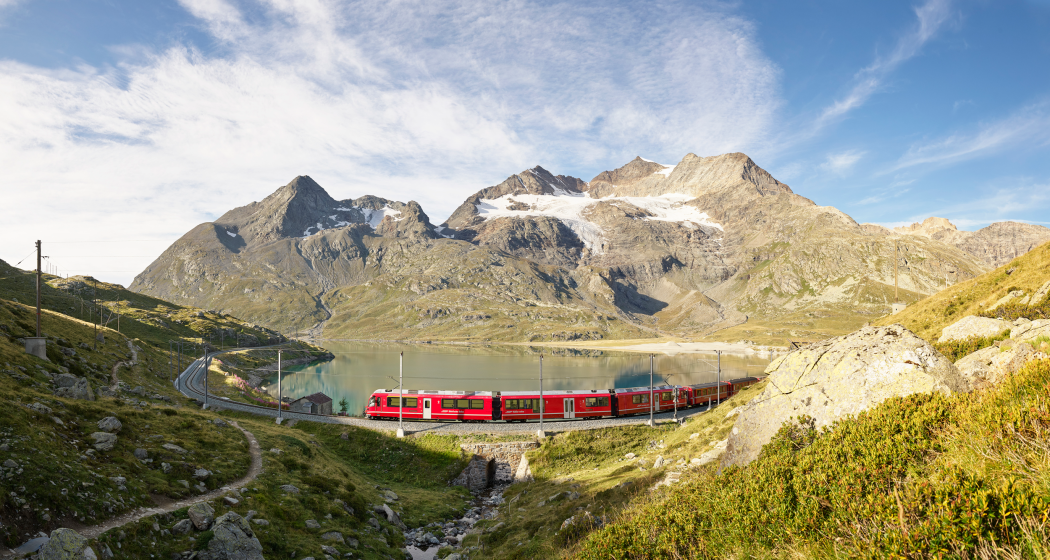 The organised individual "Alpine Cruise" tour combines sights, nature and one of the most spectacular stretches of railway in the world to create a fantastic experience with countless highlights.
You travel on the world-famous rails of the Bernina Express, through the UNESCO World Heritage site, stop at the gates of the Swiss National Park and cross the impressive Rhine Gorge.
You decide for yourself whether to start your four-, five- or eight-day rail cruise in Chur, St. Moritz or Davos. The package comprises travel, overnight stays and luggage transport. The Alpine Cruise also gives you the luxury of being able to decide whether you want to relax or be active: enjoy the view from the comfort of the train or simply book your own individual experiences.
Price
Validity
06.05.2022 - 31.12.2023
CHF 735