Event Chur
Inauguration 3: Official welcome with alphorn sounds and aperitif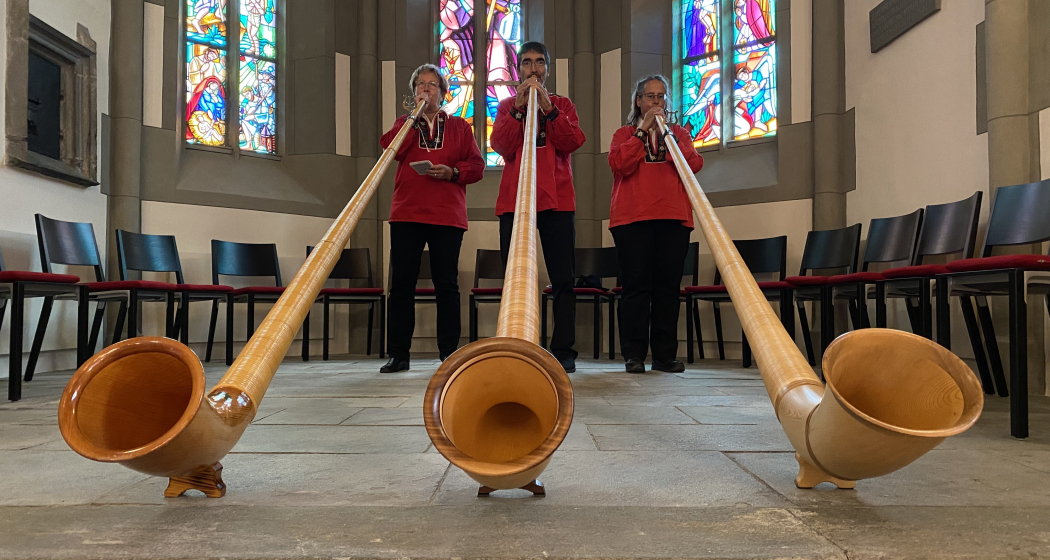 The redesign project for the Felsberg Church and Cemetery is a pioneering project of the Political Municipality and the Felsberg parish. Now it is solemnly inaugurated.
Description
Price
Collection for the project.
Ort
Evang.-ref. Kirche Felsberg
In 2018, the board of the Protestant parish decided to renovate the church. Together with the political parish, a redesign project was tackled. Goal: Upgrading the entire complex with cemetery and church. As a bracket, a project "Art in Architecture" was launched. The competition in the invitation process was won by Studio Mirko Baselgia. With an open day and the Long Night of the Churches, the redesign is now officially inaugurated.
Official welcome with alphorn sounds and aperitif.
Contact
Evangelische Kirchgemeinde Felsberg
Obere Gasse 3, 7012 Felsberg