Event Chur
Inauguration 6: Lecture "The Church is a Covered Table"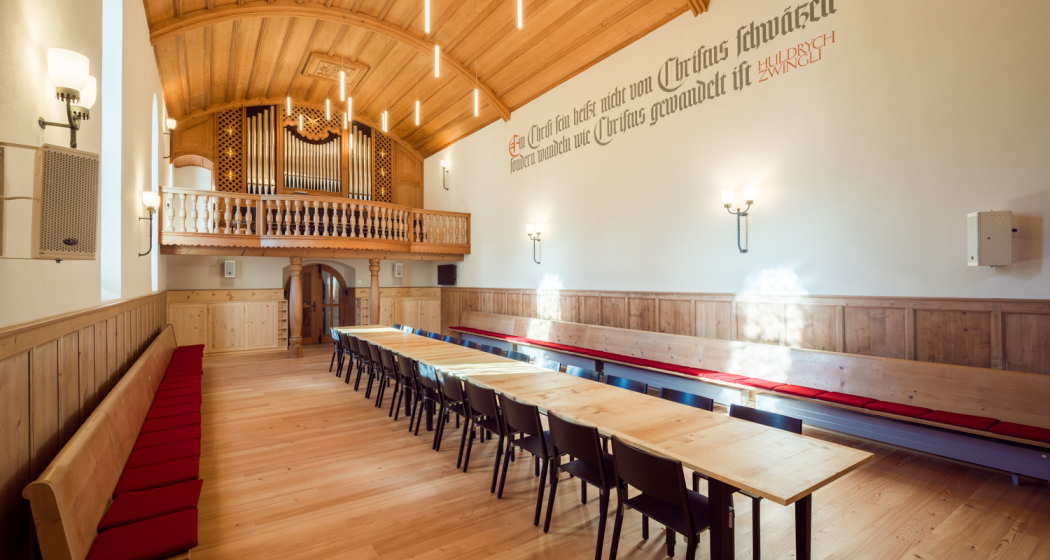 "Can you Felsberger imagine a table?", that was the decisive question that Dr. Matthias Krieg asked in the context of the redesign of the church and cemetery. It is still moving today.
Description
Ort
Evang.-ref. Kirche Felsberg
The ingenious idea of the table in the nave of the Felsberg church comes from Dr.phil. Dr.theol. Matthias Krieg. As a theological advisor to the Evangelical Reformed Church Council of Zurich and as an author, Matthias Krieg has dealt intensively with the use of church interiors. As a consultant also in Felsberg, he was inspired by the place and a Bible passage in the prophetic book of Isaiah: God invites all nations on his mountain to his table at the end of time (Isaiah 25:6-8). The idea has been positively received by the parish and the preservation of historical monuments and is now a pioneering project far beyond the country's borders.
Contact
Evangelische Kirchgemeinde Felsberg
Obere Gasse 3, 7012 Felsberg