Event Heidiland
IQuattro - Christmas Tour 2023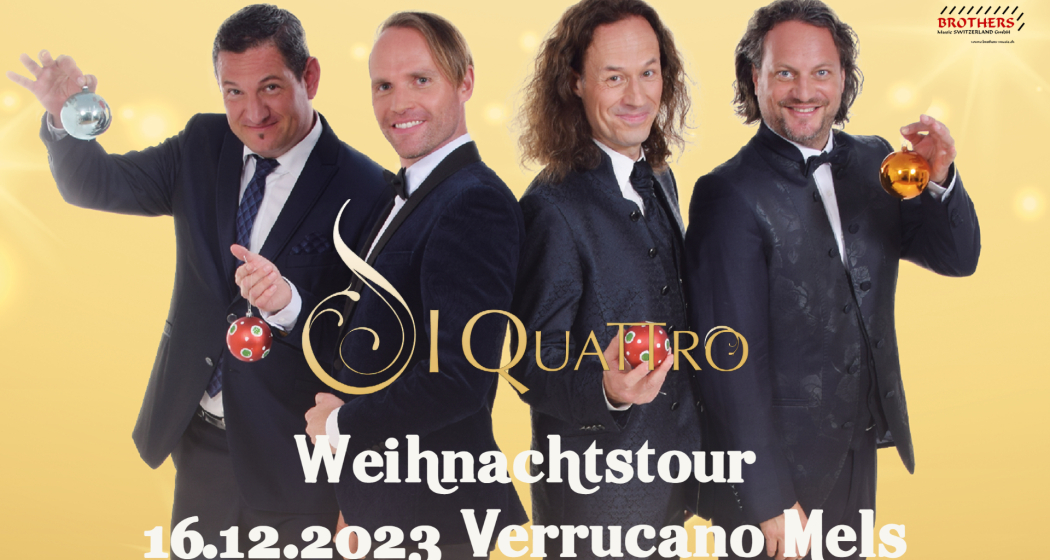 Merry Christmas with I Quattro
Verrucano Mels - Kultur und Kongresshaus
Platz 4, 8887 Mels
Description
Date
16.12.2023 from 20:00 to 22:00 o'clock
Ort
Verrucano Mels - Kultur und Kongresshaus
MAGICAL CHRISTMAS WITH I QUATTRO

When it comes to Christmas, I QUATTRO cannot be missed. The "Four Swiss Tenors" – are once again going on a big Christmas tour across Switzerland this year.

With beautiful songs, they enchant the Verrucano in Mels. The audience can rejoice, because the Christmas concerts promise a special magic.