Recipe Culinary speciality
Barley Soup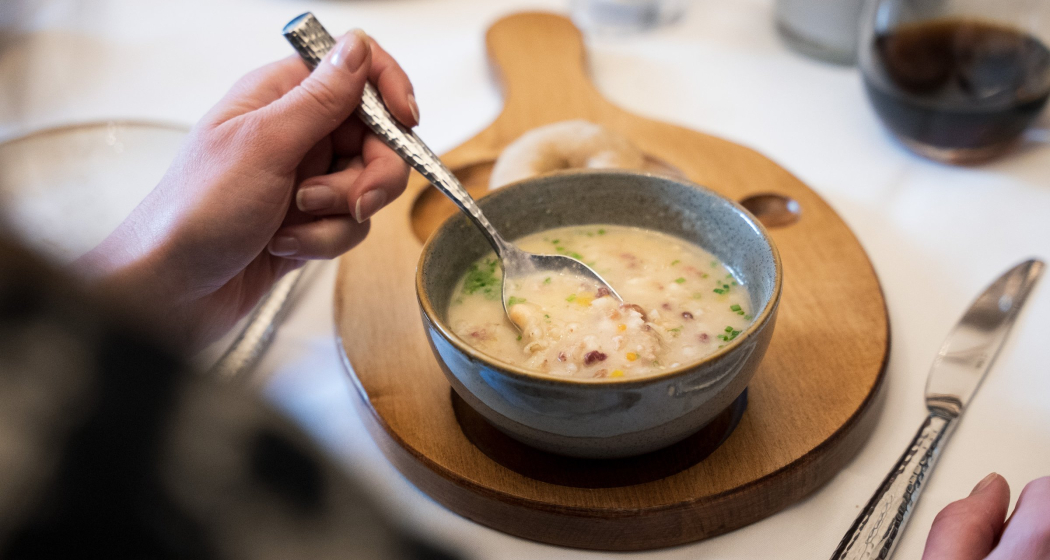 Graubünden's most famous soup is probably the Bündner barley soup, which is well known far beyond the state border.
Ingredients for about 4 People
100 g coarse or medium barley
2 liters of water
40 g of butter
2 cubes of meat bouillon
1 tbsp salt
300 g pork smoked
200 g Bündnerfleisch
150 g bacon
1 leek stalk
1/2 cabbage
2 carrots
1/2 celery
200 ml of cream
1 onion
150 g of beans
Peel celery and carrots and cut into small cubes or strips.
Cut off the thick ribs from the cabbage and cut it into strips, slice the leek stalks.
Cut the onion into small pieces.
Heat the oil in a large pan and steam the celery and cabbage in it.
Add the barley, leek, beans, onion and about 2 liters of water.
Dissolve the bouillon cube and simmer for 2 1/2 hours.
Cut the meat into cubes and add to the soup and let it steep for another half hour.
After the cooking time, season with salt and pepper from the mill and add a little cream just before serving.