Recipe Culinary speciality
Maluns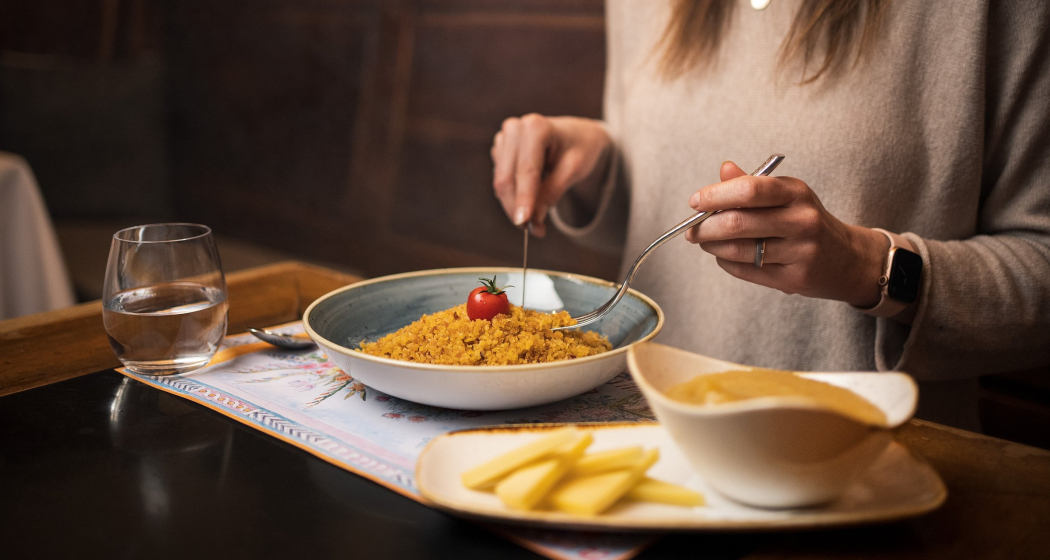 Maluns is a traditional Grisons dish. Maluns are made from potatoes that are grated and roasted with flour in butter. Have fun cooking.
Ingredients for 4–5 Persons
1 kg potatoes, unpeeled, medium to large
10 gr (approx.) of salt, pepper from the mill, and spices
200 gr white flour
1 dl peanut oil
50 gr butter
Boil the potatoes in their jackets in salted water at least 24 hours before preparation of Maluns.
Peel and grate the potatoes.
Mix in flour and salt mixture. Mix the whole thing by hand until small lumps start to form.
Put the oil and 25 gr butter in a non-stick frying pan. When this is good and hot, put in the potato gratings and lump them together with a pair of wooden spoons, until the ingredients are crumbly and light brown in colour. At the end, add the remaining butter. Serve the Maluns with apple sauce, cranberry sause or Alpine cheese. People often drink café au lait with this dish.