On the Roof of Europe.
A Visit to Juf/Avers
Burnout is a foreign word in Juf/Avers. The highest permanently inhabited settlement in Europe provides a great alternative to urban living.
In Avers the winters are hard and sometimes last for half the year. Those who live here have to like the cold season. Shortages of firewood led the inhabitants in days of yore to seize upon a cheap and simple trick: they pressed sheep dung into brick shapes («bletscha»). They stacked the «bletsha» to dry under the roofs for two years and then used then as briquettes for heating their ovens.
Small but proud they stand there – above the tree line – two small huts storing hay for harvest. The Avners call them «berggädemli». In winter hay is wrapped into giant balls («pünkel»). These «food parcels» for cows, sheep and goats whoosh down into the valley at full pelt on the snow. It sometimes happens that the hay avalanche goes off course and breaks up, proving a winter picnic for the animal inhabitants.
In the whole community of Avers there is no disco, no police, no doctor and no cinema. And despite that neither you nor the locals are missing anything. Why? Because the high valley offers a complete contrast to urban life. No rush and no hurry. Burnout is an unknown idea there.
Where is that house covered in shingles? It must be in one of the 11 hamlets of Avers. Their names and those of the individual farms are witness to the Alemannic speaking first settlers: Cröt, Hans Gräwisch Hus, Pürt, Uf der Furra, Loretsch Hus, Gorisch Hus, Podestatsch Hus. You also encounter the original character of the Walser dialect in the names of the meadows up there. The meadow at 2,600 metres is called «Jupper Oggsaalpelti»! For those after a challenge, try pronouncing it in one go!
«Hitsch» (Christian) brings the milk from the barn to the Heimetli. The most important industries of the Aver population are farming and tourism. In summer the valley is a popular starting point for hikes over various passes. In winter, sport is dominated by cross-country skiing and ski touring. A tip from those in the know – the mountains in Avers are also ideal in the spring to be conquered by touring skis. Do you dare? Click here for the tour overview.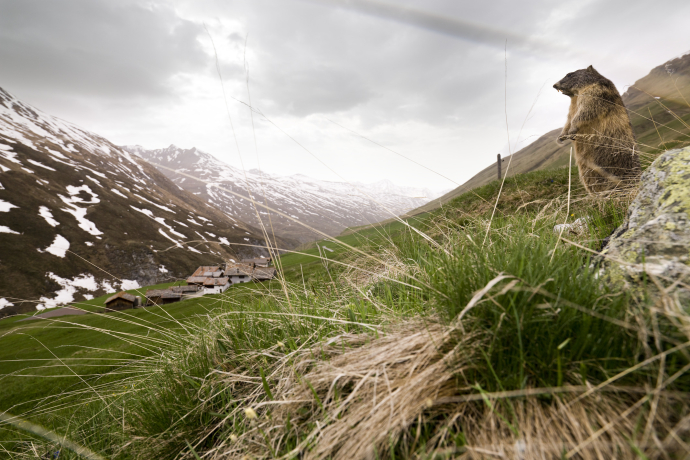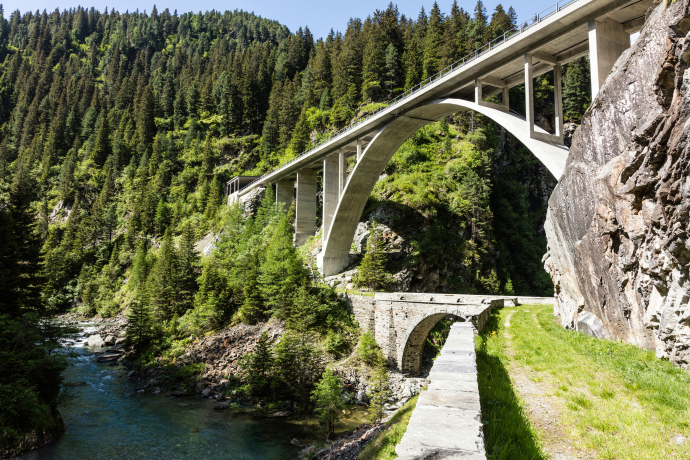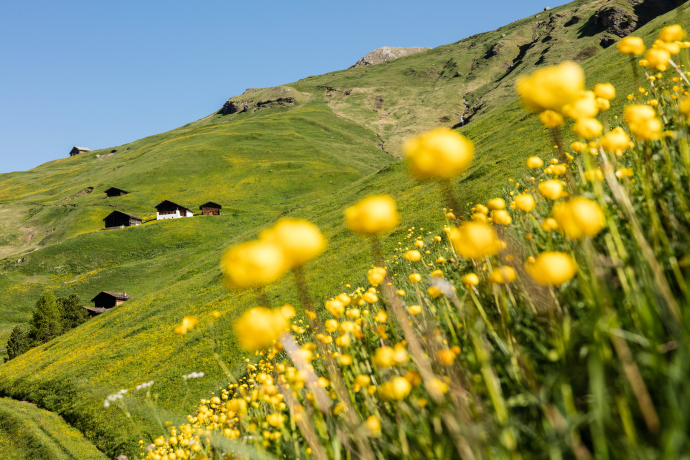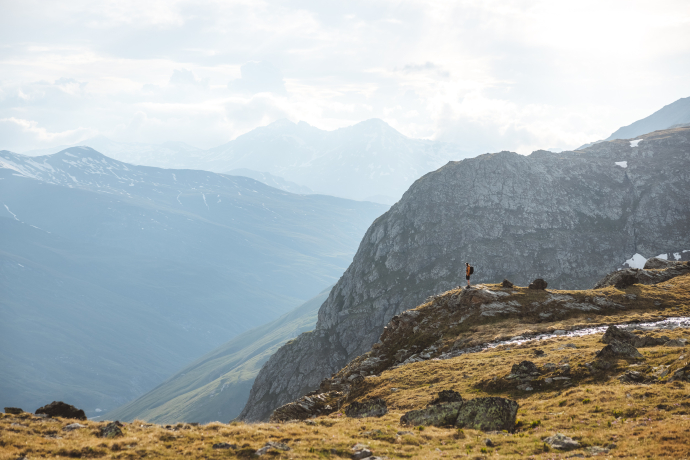 Show all 5 images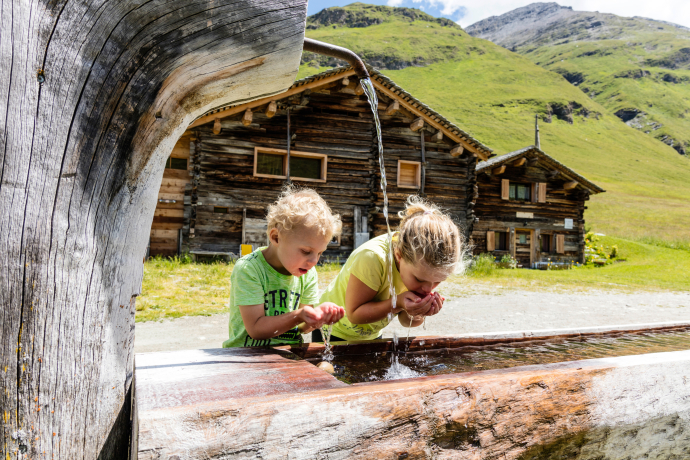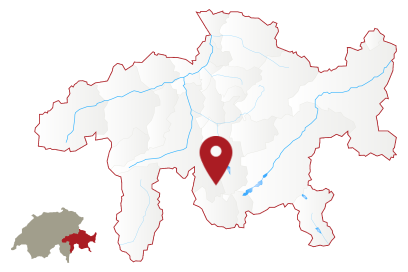 Would you like more information and tips about the Avers? The regional guest information office will be happy to help you.