Sassauna - Departure Fanas
Show all 5 images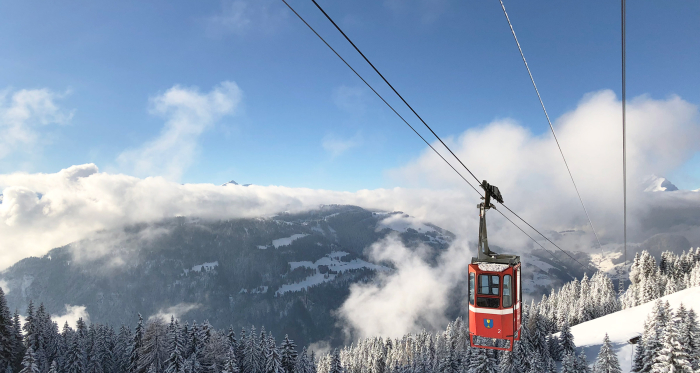 Nowhere are the Rätikon peaks more beautiful than viewed from the Sauna! Long, varied descent over open slopes, through clear forests and scattered farms to Fanas.
---
Coordinates
46.999569, 9.689743
Description
Thanks to the cable car to the 'Eggli' (Fanas cable car), the Sassauna (2308 m above.M sea level) is easy to reach. From the mountain station of the cable car you climb over the Ochsenberg first in a pleasant incline, from about 2000 m above sea level .M increasingly steeper. It is possible to follow the SSW ridge, or climb further east in the flank, to the summit of Sassauna (2308 m above sea level.M.). Nevertheless, a challenging ski tour with steep terrain in the summit area on a magnificent panoramic mountain. Nowhere are the Rätikon peaks more beautiful trellis than seen from the Sassauna!
Abway to Fanas: From the summit along the ascent route to the cable car mountain station and on to the Maiensässhütten of Furner (1709 m above sea level.M). Now over the beautiful southern slopes of Fatans down to the connecting road southwestwards to Casällas. On the snow-covered road traverse westwards to Pajös and now over the last slopes down to the village of Fanas. (Variant: It can also be done along the summer path a little under the cable car, in the lower part more rewarding, but in the upper part skiing less beautiful.)
Alternatively there is the abfahrt to Schiers.
Respect! On the descent to Fanas you cross the Wildruhezone Forztobel-Casällas from Casällas to Pardiel - from 1.2. - 15.4. Thank you for respecting the nature!
Geheimtipp
Enjoy a fine "Plättli" in the mountain inn Sassauna near the mountain station.
Sicherheitshinweis
The ski and snowshoe routes are to be understood as general directions. Depending on the conditions, ascent and descent routes must be adapted. No guarantee can be given for the correctness, completeness and timeliness of the information.
The practice of ski touring in open terrain is at your own risk. Every tourer is strongly advised to thoroughly prepare, plan routes and obtain up-to-date information on the snow and avalanche situation. Avalanche situation report and snow info: www.slf.ch
For accidents resulting from the use of the published information and the route information, any liability is rejected.
In case of doubt, let yourself be accompanied by experienced tourers or a mountain guide: www.praettigau.info/bergfuehrer
Directions
Valley station cable car Fanas - Eggli (mountain station, 1700 m a.s..M.) - Ried - Tschafiel - Grappalazär - Sassauna (2307 m a.s..M.)