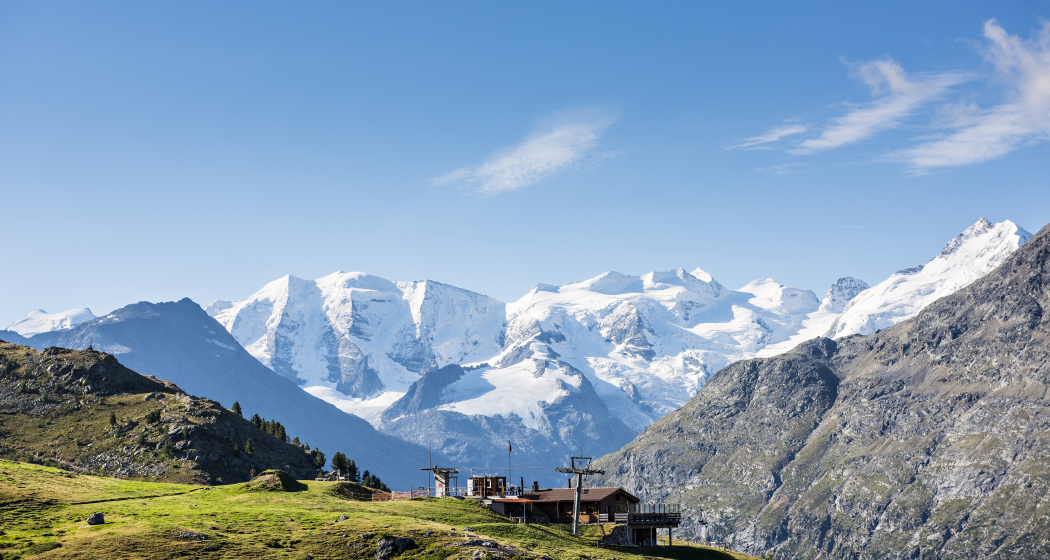 Show all 6 images
The mountainside to the north of Pontresina is trail runner's training paradise with steep ascents, easy to technical terrain options and stunning open views down the length of the Engadin valley.
Start
Gemeinde- und Kulturzentrum Pontresina
Destination
Gemeinde- und Kulturzentrum Pontresina
Coordinates
46.49292, 9.902591
Description
The 'Steinbock' Run takes in some of the best bits and provides the basis for further exploration and discovery! From the Gemeinde- und Kulturzentrum, the tourist information centre in the heart of Pontresina, head to the church of Santa Maria before starting the steep direct ascent through open pasture towards Alp Languard. Feel gleeful at having not taken the chairlift and continue to 'earn' your view on the gentle ascent in the direction of Piz Languard. At the crossroads take the contouring path in the direction of Chamanna Segantini and enjoy dancing along this flowing 'Steinbock' Weg whilst taking in the views over St. Moritz and the Engadin Valley. After a last climb to Chamanna Segantini take a break, a delightful spot serving a wide range of tasty local delicacies. From here, the trail winds down into Val Muragl where there is the option of ascending to Muottas Muragl for a glorious view before taking the mountain railway down to Punt Murag or heading back round the mountainside along the flowing panorama trail. If you choose the latter, make another stop at Unterer Schaferg if you like before zigzagging down through the trees to Pontresina. Take a well-deserved lie-down on the deckchairs at Crast'Ota and absorb the view.
More information
Engadin Tourismus AG
Via Maistra 1 
CH-7500 St. Moritz
Phone: +41 81 830 00 01
E-mail: allegra@engadin.ch 
Internet: www.engadin.ch 
Geheimtipp
Keep an eye out for ibexes. The area above Pontresina is home to one of the largest ibex colonies in the Alps.
Directions
Gemeinde- und Kulturzentrum Pontresina - Sta. Maria Church - Alp Languard - Plaun da l'Esen - Steinbock Weg - Segantini Hut - Val Muragl - Unterer Schafberg - Crast'Ota - Gemeinde- und Kulturzentrum Pontresina