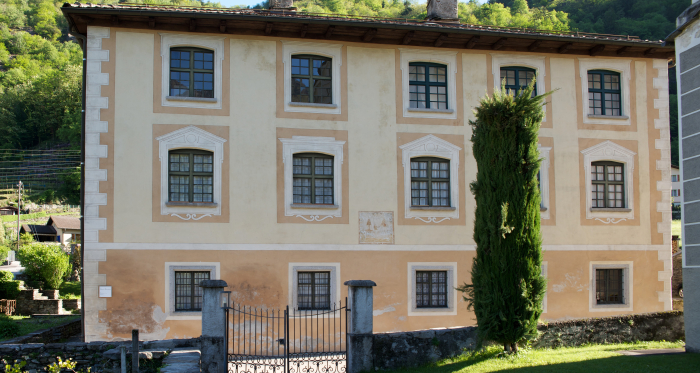 The Moesano Museum was opened in 1949 to collect, preserve and enhance assets of archaeological, historical and artistic interest concerning the Mesolcina and Calanca valleys.
Moesano Museum
6534 San Vittore
Description
The Museum, located in the historic Palazzo Viscardi in San Vittore, contains ethnographic testimonies, such as the reconstitution of a traditional kitchen and bedroom. An entire floor is dedicated to the permanent exhibition on The Moese Magistri, architects, builders and artists active from the 16th to the 18th centuries, especially abroad.
A section of the Museum presents in an captivating way the exceptional archaeological heritage of the Moesano, through important finds and faithful reconstructions of finds, accompanied by tables and explanatory videos.
The Museum also has an educational and experimental archaeology laboratory, in which schools and groups of adults are invited to experiment with the use of tools and materials from the past.