With Panoramic View.
Travel Options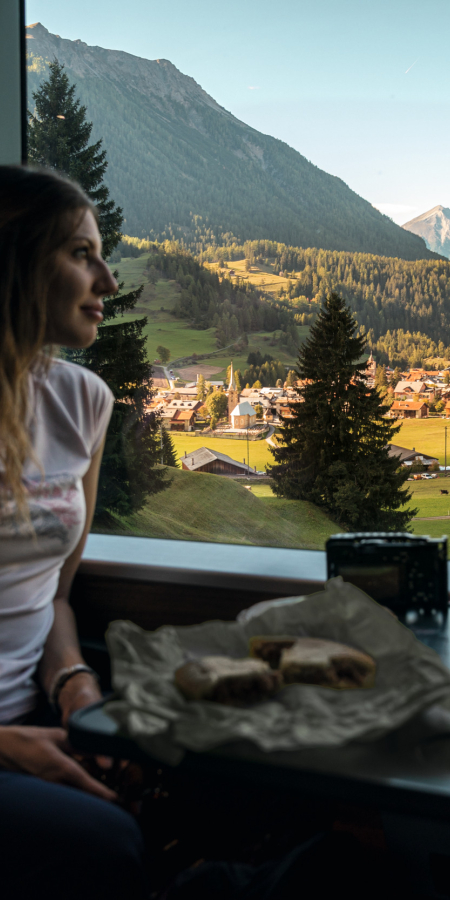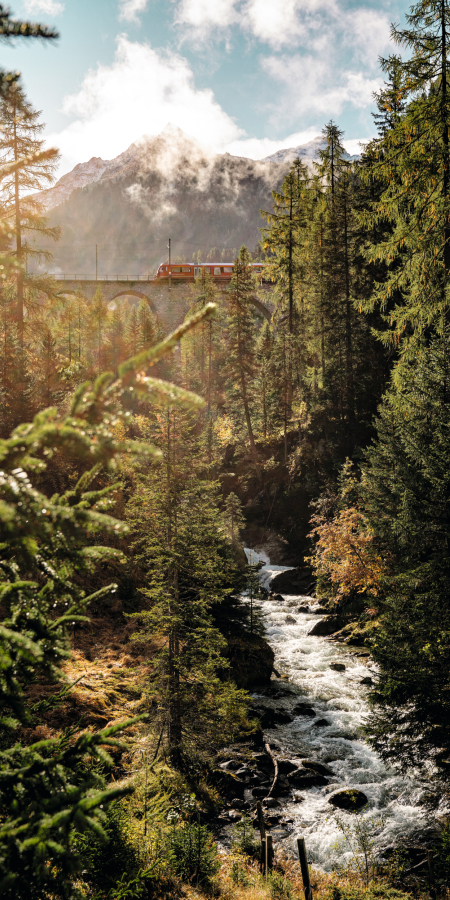 In order to make planning your journey to Graubünden as easy as possible, we have listed different travel options for you. Use the route planners and timetables for information on the shortest and fastest journey to Graubünden.
Sustainable.
Travelling by Train
Switzerland's public transport network is amongst the best in the world, getting you from A to B quickly, punctually and reliably. Best of all, a train journey through Graubünden is the perfect intro to your holiday in the mountains, carrying you past towering peaks, quaint little villages and through lush green valleys. Over spectacular viaducts and through loops tunnels, the journey on the Rhaetian Railway takes you through our majestic mountain scenery.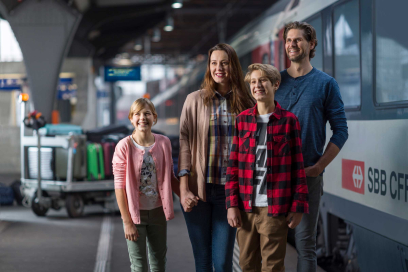 Luggage and Bicycle Transport
If you are travelling by public transport, the Swiss Federal Railways will be happy to transport your bike and luggage.
Individual.
Travelling by Car
Reaching Graubünden by car is an excellent way to get into the holiday mood. The route planner shows you the fastest and shortest way to reach your holiday destination.
The usual price for a vignette (motorway toll stickers) is 40.00 CHF (26 EUR). The vignette is valid from 1st December of the previous year to 31st January of the following year (printed on the vignette). If you have a trailer or a camper van, you are required to purchase an additional vignette. The autobahn vignette can be obtained from border posts, Swiss post offices, petrol stations, etc.
Zurich Airport is one of Europe's air traffic hubs and is served by numerous airlines like Swiss International Air Lines. Additionally, it is ideally connected to the public transport network, guaranteeing you a seamless post-flight journey to Graubünden.