A World Apart.
Customs and Traditions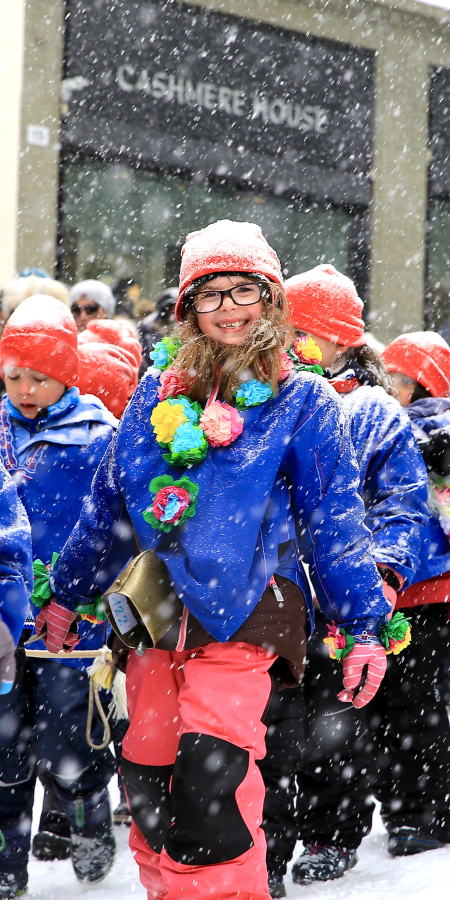 Graubünden is rich in traditions. Customs that are still practised and celebrated to this day have developed in the 150 valleys and three language regions over centuries.
With over 80 intact alps, Prättigau is one of the most cattle-rich alpine regions in Graubünden and the centuries-old culture of the alpine economy continues to be very important. During the Prättigau Alp Spectacle in October, experience a real alpine procession, an alpine ride with scooter fun and much more.
Show all 5 images
Sheep Shearing, Savognin
In the Gravas village square in Savognin, the sheep from the surrounding area lose their coats once a year (October). Watch how the sheep are sheared by professionals, experience how wool feels and find out how this unique product is then processed.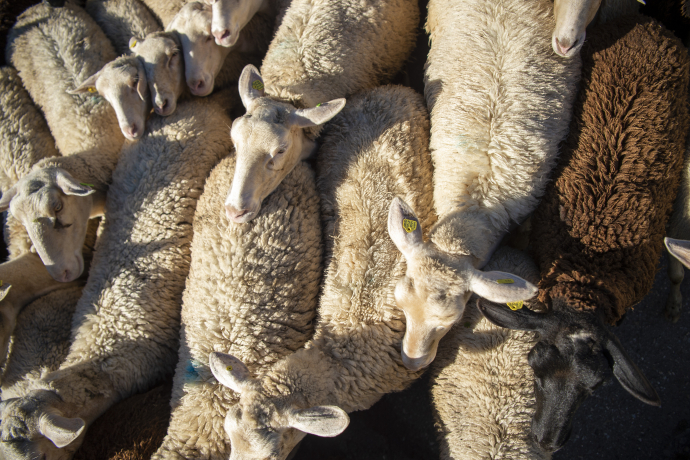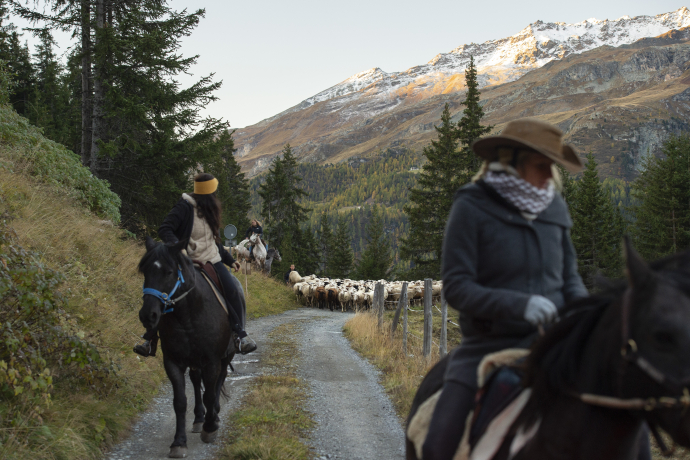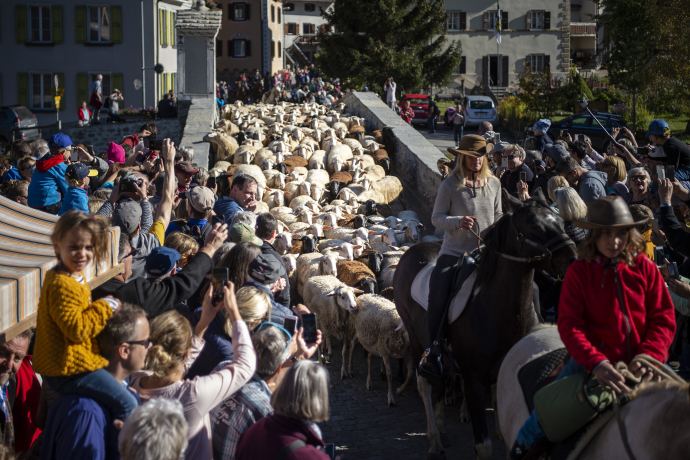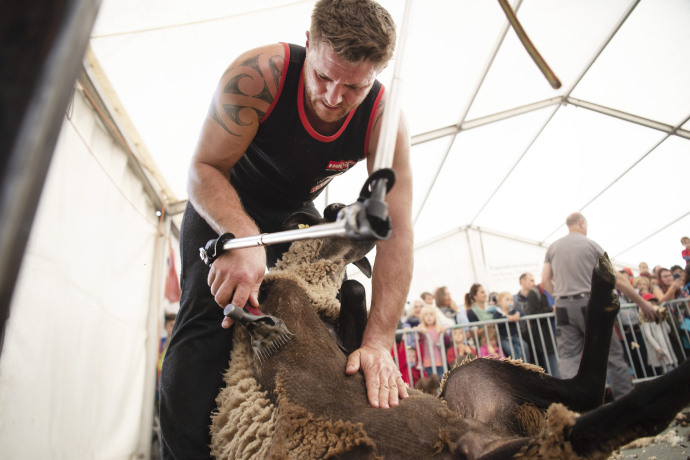 Show all 5 images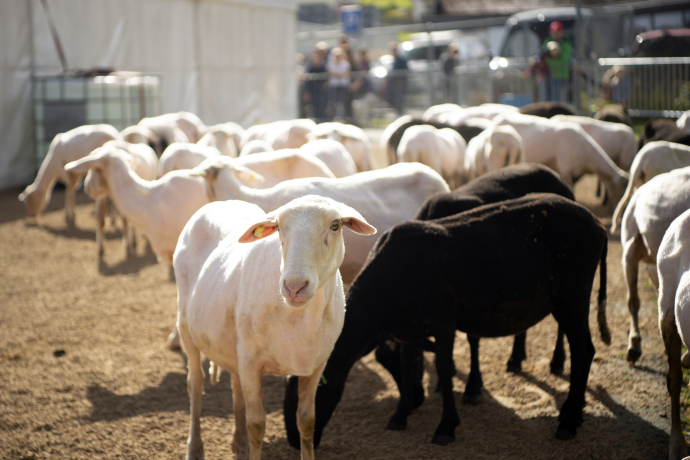 Chestnut Knocking, Val Bregaglia
Chestnut knocking is only known in Val Bregaglia. Here, the chestnuts are dried in special drying huts, "cascine", for five to six weeks before being knocked to separate the fruit from the skin at a festival in November.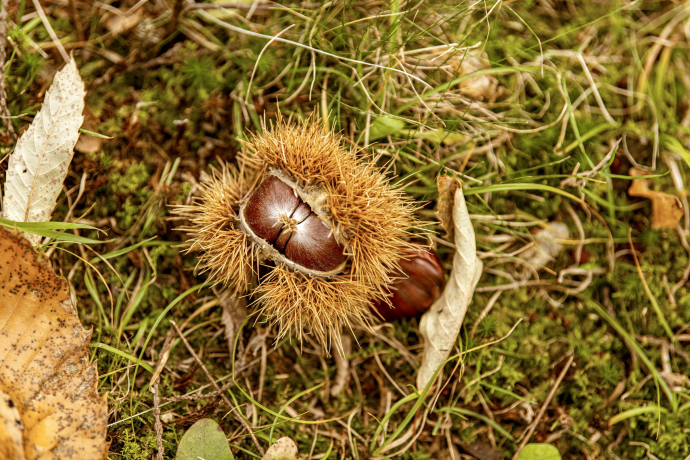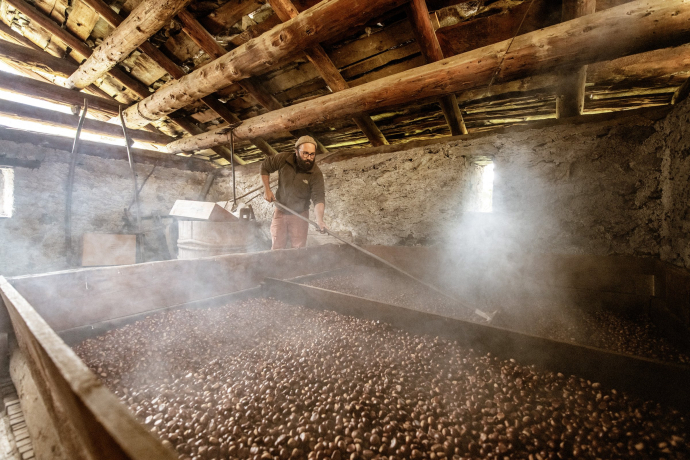 Show all 5 images
Chalandamarz
In the Engadin, in the Val Müstair, in the Val Bregaglia (Calendimarzo), in the Val Poschiavo (Pupocc da marz) and in Sursés, people uphold an ancient spring tradition which is thought to date back to antiquity: Chalandamarz. On 1 March, the brightly costumed schoolchildren welcome the spring with the jingling of bells and the cracking of whips to symbolically drive out the winter demons.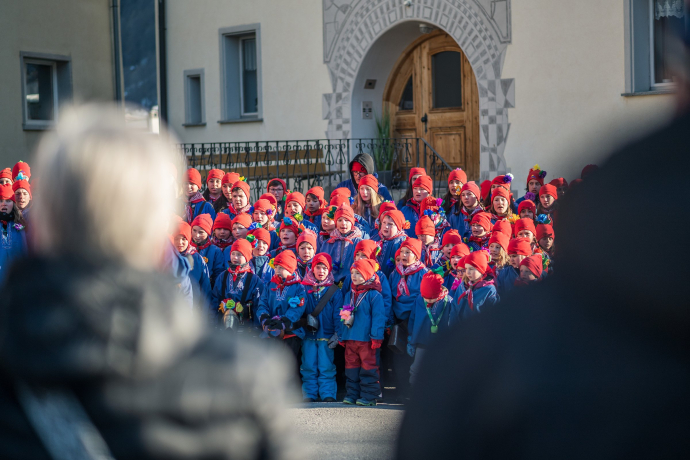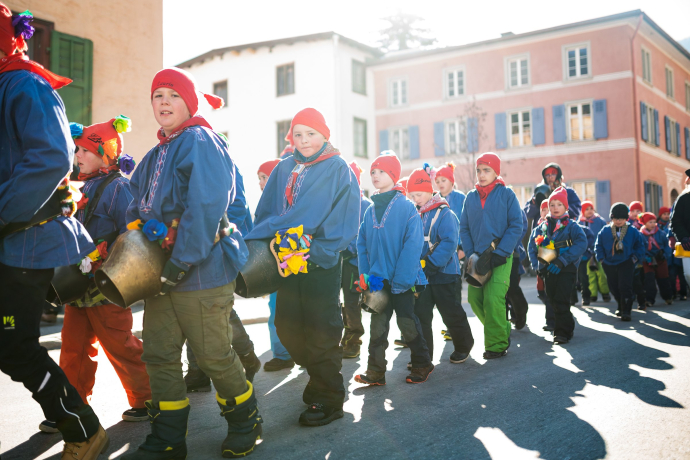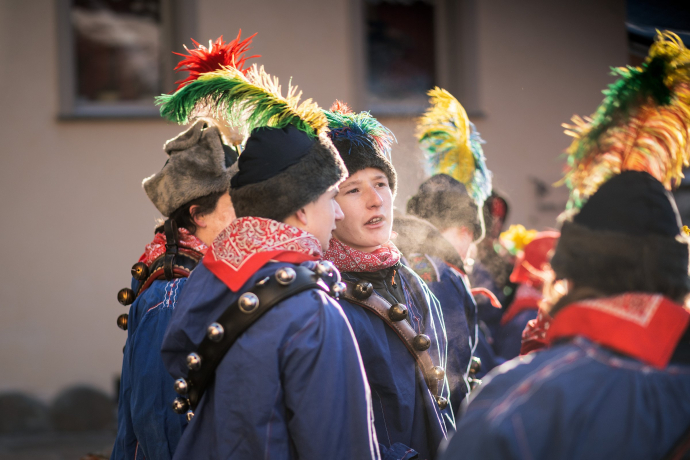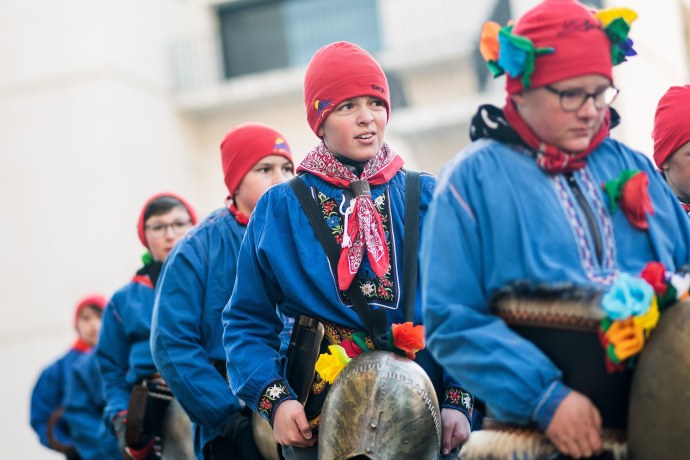 Show all 5 images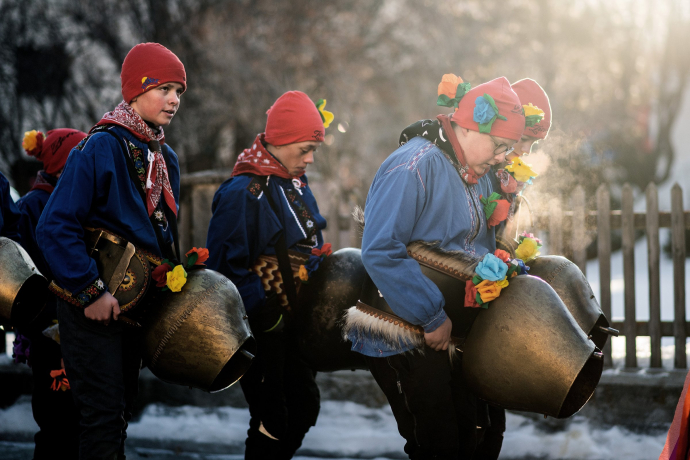 Graubünden Hunting
Hunting has always stirred up emotions in Graubünden: whether it be when deerstalking, in the pub or when inhaling the aroma of a delicious game dish. Every year in September, over 5,000 hunters from Graubünden hear the sounds of the mort – off they go into the three most wonderful holiday weeks of the year: the big Graubünden hunting party.
Show all 5 images