Natural monument Bregaglia Engadin
The potholes at Maloja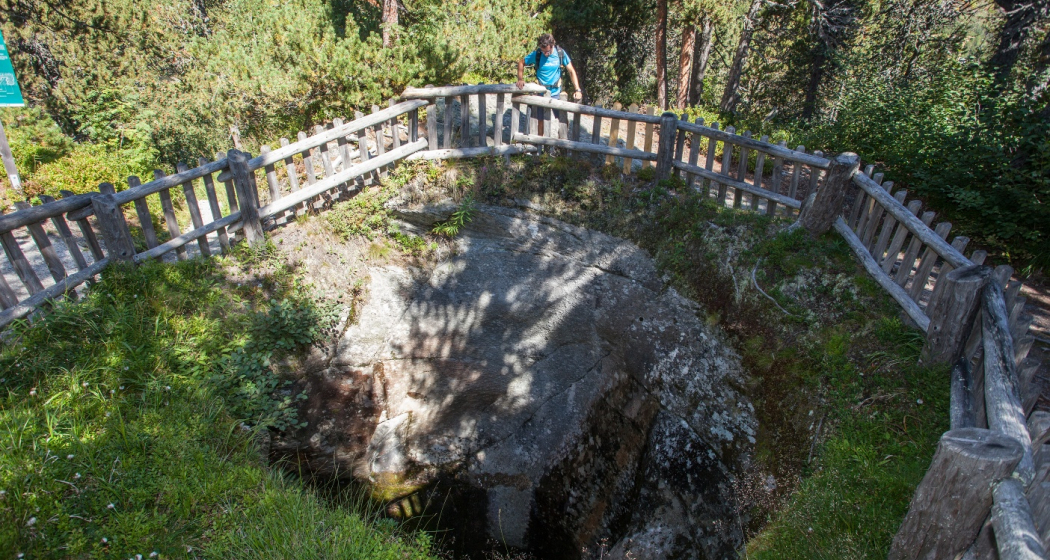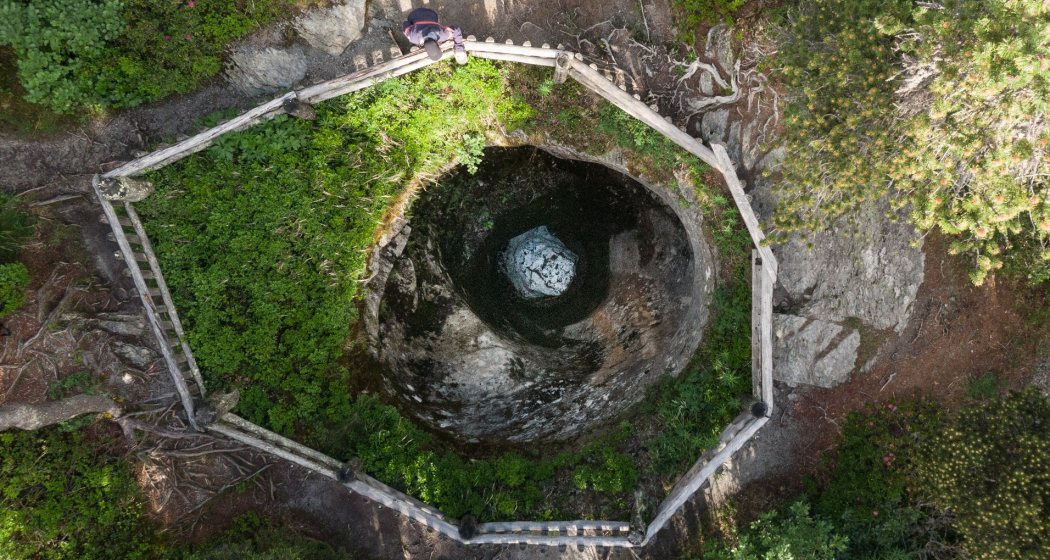 Show all 6 images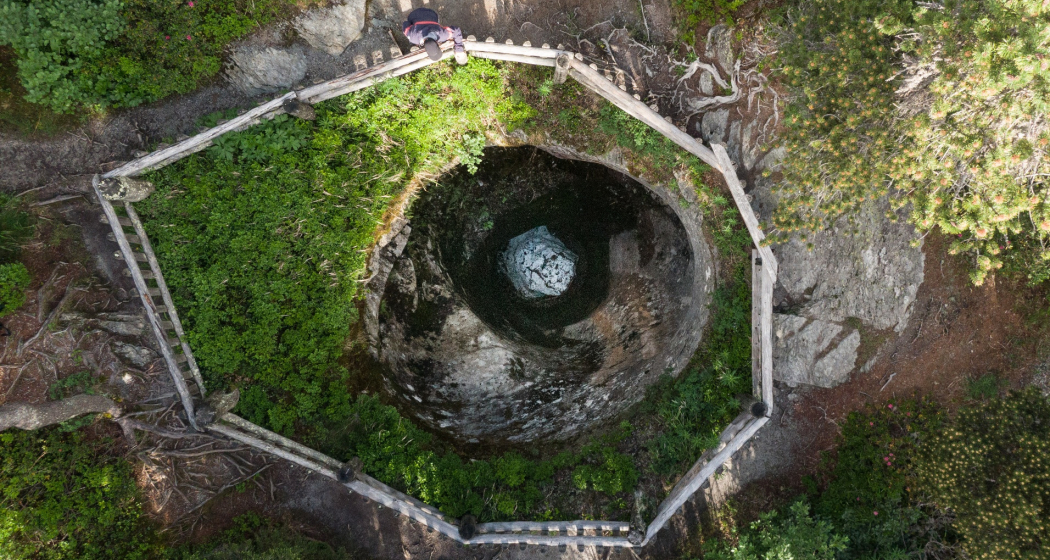 The potholes at Maloja
Riserva naturale del Belvedere, 7516 Maloja
Description
Maloja is home to the largest concentration of potholes in Europe.
In 1882, seven deep potholes were discovered during the construction of the Torre Belvedere. About a thousand years ago, after the last ice age, the glaciers retreated from the lower floodplain, releasing huge volumes of meltwater as well as sand and rock debris carried downstream by the glaciers. This phenomenon has produced smooth rock surfaces, grooves and, more rarely, glacier shafts beneath the glacial mass. Meltwater formed on the sides and on the surface of the glaciers making its way through the crevasses. The water and sand that has been transported collided with the rock bed under great pressure. Depending on the hardness of the rock and the duration of the erosion effect at a given point, glacier shafts of varying depths, known as 'potholes', are formed. Many potholes made of compact rock have no outflow and are therefore filled with water. Many of these potholes are still hidden, because they have been covered with sand and rock materials again as the glaciers receded.
To date, 36 potholes have been discovered in the nature conservation area surrounding the tower. A didactic path with illustrative panels makes it possible to fully appreciate both the curious phenomena of glacial origin and the botanical rarities present.
The protected area also contains raised bogs of national importance, a mountain pine forest and interesting rocky vegetation. The observation tower at Belvedere Castle offers a spectacular view of the Engadin and Bregaglia.
The reserve is closed in winter. However a winter path leads to the Torre.