Crap Masegn - Crest la Siala (248)
Show all 11 images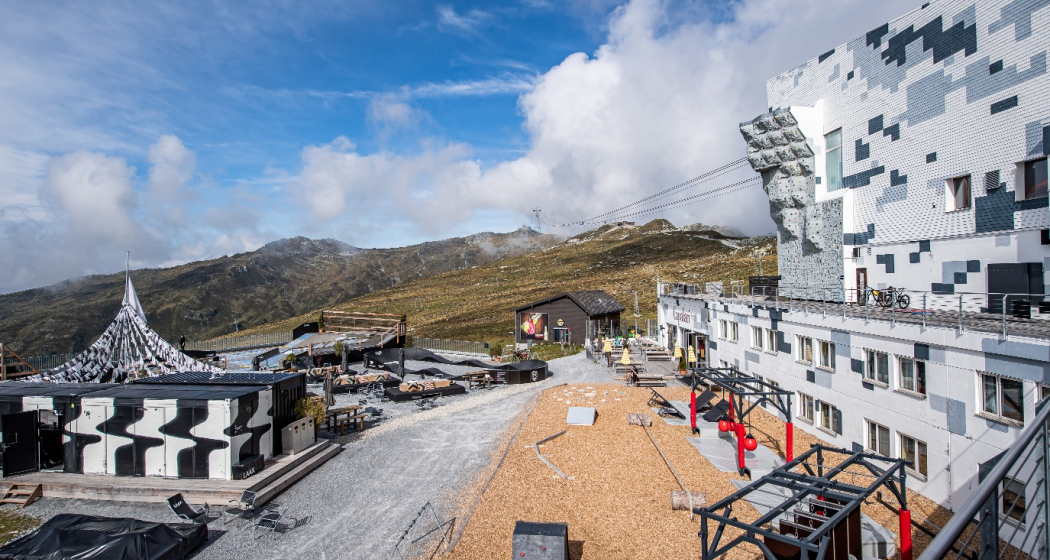 Snowline map  
While at higher altitudes there is at best already snow, the trails in the valley are still free of snow. Our interactive snow depth map helps you to plan your tour. Here you can see at a glance at www.flims.com/schneesituation where you can already expect snow on the paths and trails and where you can still be on the road without getting cold feet. 
Conditionally demanding tour from Falera via Crap Sogn Gion to Crap Masegn. The upper part gives deep insights into high alpine terrain.
Destination
Laax, Murschetg
Coordinates
46.820251, 9.263025
Description
From Falera, the route leads up to Curnius via a good, passable natural road. Here you can fortify yourself in the cozy mountain restaurant for the remaining altitude meters. You will leave the tree line behind you and after about 1000 meters of altitude you will approach the Crap Sogn Gion. Up to the destination of the tour, the Crap Masegn, you have to overcome another 300 meters of altitude. The view from the top station of Crap Masegn, the highest point of the tour, is magnificent.For about one kilometer you follow the ascent route downhill, then the trail branches off to the left. The start of the descent is quite challenging: the terrain is technically challenging, a stony single trail through partly blocky terrain leads down to Plaun. Through the forest, the Runcahöhe is reached at the clearing, where a break in the mountain restaurant at Pizokels is recommended.The part from the Runcahöhe is peppered with some good rideable wooden elements, bends, tables and a few jumps, which you can also ride around all.
Geheimtipp
If you want to save yourself the uphill cranking, take the gondola in Laax, Murschetg up to Crap Sogn Gion. You save 1000 meters of altitude.
Sicherheitshinweis
Conditionally demanding.
Ausrüstung
Take the rain jacket with you.
Directions
Laax, Murschetg - Falera - Cavarschons - Curnius - Lag Falerin - Crap Sogn Gion - Crap Masegn - Crap Sogn Gion - Lag Falerin - Tegia Sut - Falera - Laax, Murschetg
Directions
Anreise Information
By car motorway A13 from Zurich, direction Laax, then continue direction Faler.
Parken
Parking spaces Falera, Parcadi.