Show all 4 images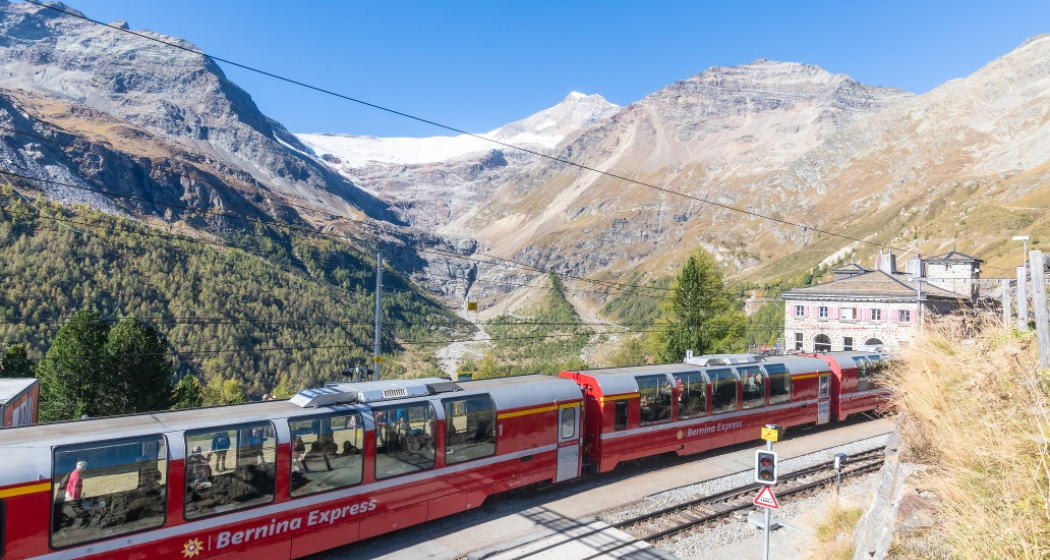 A hike through one of the most beautiful Swiss Alpine regions from Ospizio Bernina to the Glacier Garden at Cavaglia lets you see what green power is and how it is generated.
Coordinates
46.4088, 10.019638
Description
The path in upper Poschiavo runs along the idyllic Lago Bianco, before winding its way through the Palü Gorge.
On the approximately two to three hour hike, you will not only experience the magnificent landscape of the upper Valposchiavo, but also you can discover many energy topics at eleven information boards. In addition to informative texts, 3D graphics, quizzes and digital animations that can be accessed via QR codes make for an entertaining hike. The trail follows the Bernina line of the Rhaetian Railway, which is part of the UNESCO World Heritage Site.
All information boards are complemented by a 3D graphic that is brought to life via QR code.
Children can follow the racy ride of the water drop Pluschin. The children's booklet is available at Ospizio Bernina or at the Tourist Information Pontresina or Poschiavo.

More information
Engadin St. Moritz Tourismus AG
Via Maistra 1 
CH-7500 St. Moritz
Phone: +41 81 830 00 01
E-mail: allegra@engadin.ch 
Internet: www.engadin.ch

Repower AG
Via da Clalt 307
7742 Poschiavo
Tel.: +41 (0)81 839 71 11
Fax: +41 (0)81 839 72 99
E-Mail: info@repower.com
Internet: www.repower.com 
Geheimtipp
Afterwards the glacier garden in Cavaglia can be visited.
Sicherheitshinweis
The path goes down steeply and in the gorge it can be slippery.
Directions
Ospizio Bernina - Alp Grüm - Cavaglia