Between Glacier and Rhine Gorge.
Mountain Biking in Laax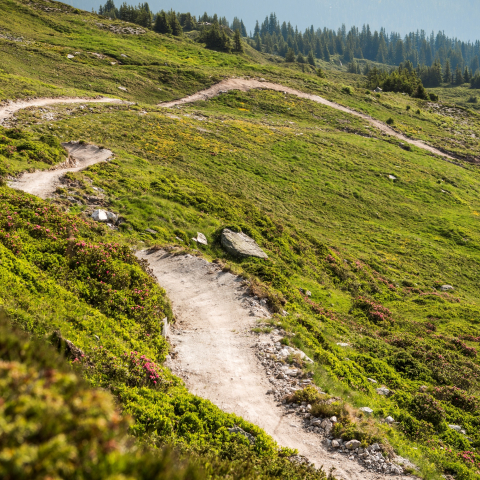 From the Vorab glacier to the Rhine gorge: The Laax biking region with 330 kilometres of bike trails is hip and cool – perfect for freestylers, enduro bikers and families. After the bike tour, you can enjoy cooling off in the Caribbean blue mountain lakes. 
Trail Tales.
Crest da Tiarms
Summer is finally here, or at least in our regions. As the summer is so special, it needs to be enjoyed well. For example, with a bike tour on the Crest da Tiarms.
It's not easy to resist the lure of the couch – but if you leave your comfort zone every now and then, you'll be rewarded with great experiences.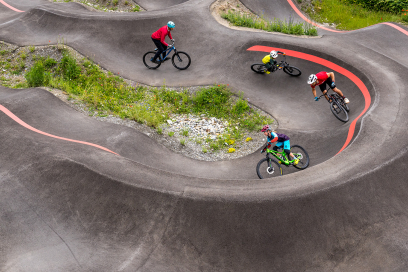 Where are the best insider tips hiding in Laax? Which trail should you not miss? The local experts will tell you.