Church San Bernardino Mesolcina Calanca
Chiesetta antica di San Bernardino da Siena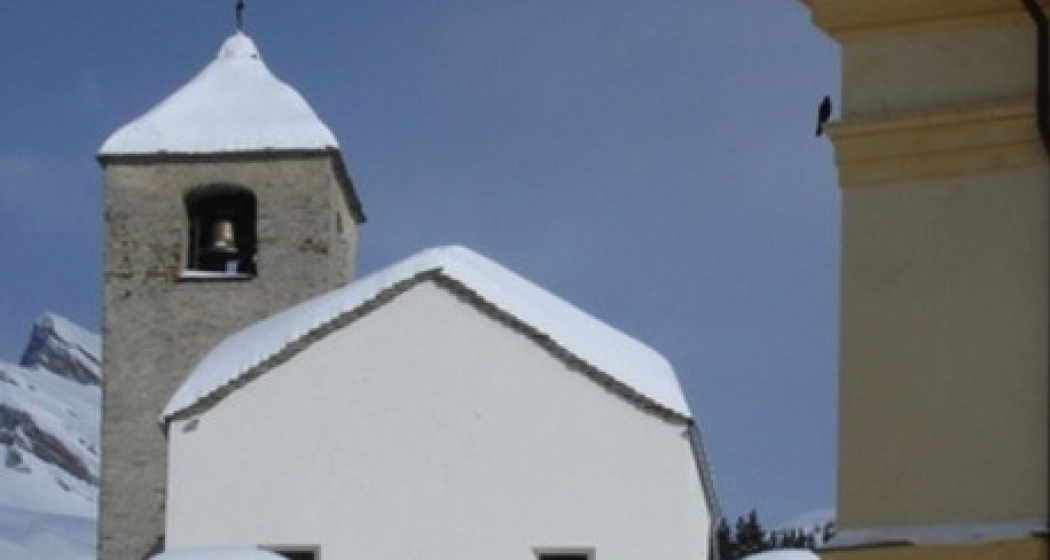 The small church that is located behind the largest Round Church, in the town center of San Bernardino.
Description
The Chapel of San Bernardino, better known as the Church of San Bernardino is dedicated to Saints Bernardino and Sebastiano and is located on the hill above the Round Church east of the homonymous Village of San Bernardino at 1630 m.s.m. It was built between 1450 and 1467, after the canonization of the patron saint. Written testimonies dating back to the seventeenth century also document the existence of a small cemetery near the church.
The construction as well as the cross vault above the choir date back to the seventeenth century. The extension of the nave to the west was carried out in the XVIII century. Probably the openings and the cross vault, as they appear today, are not original but date back to a more recent period. It enjoys a central insertion, and is positioned on a terracing of the land, which enhances its importance within the Village.