E-bike Engadin St. Moritz
Energy bench Müsella La Punt Chamues-ch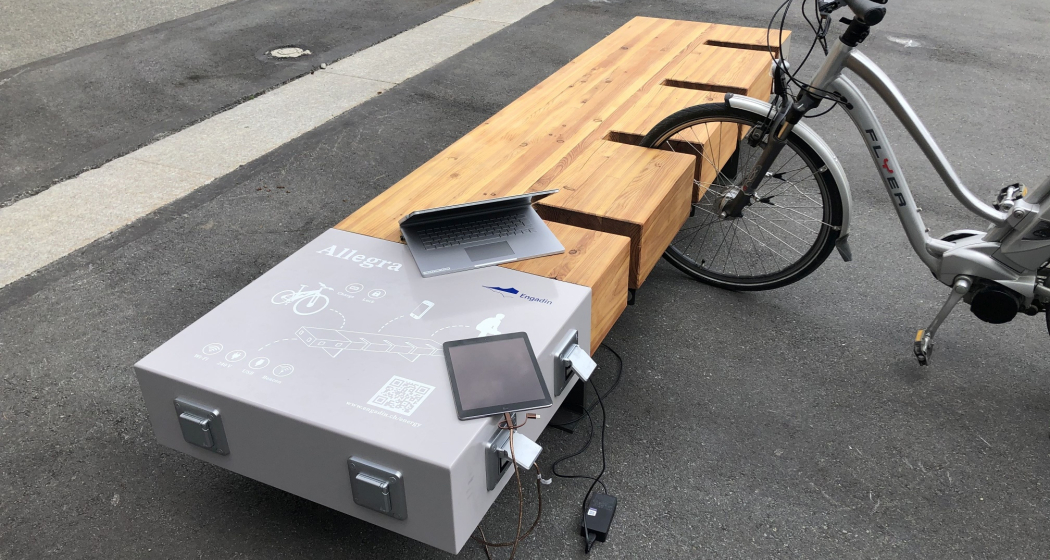 In the Upper Engadin, nearly two dozen energy benches are available for visitors and locals to use at various locations.
Description
These seating accommodations offer additional functions for bikers and hikers.
The energy benches not only offer seating accommodations and bike stands, they also serve as free Wi-Fi hotspots and charging stations for mobile devices and e-bikes. Furthermore, a so-called beacon has already been installed in order to make the energy benches compatible with future digital apps. The benches are on the electrical grid and have been installed at locations where the paths of various user groups usually cross: those of hikers, bikers, runners and strollers in summer; and those of cross-country skiers, winter hikers and snowshoe hikers in winter.
Features of the energy benches:
seating accommodation
bike stand with locking facility
free Wi-Fi hotspot
charging plugs (240V) for notebooks or e-bikes
USB sockets for charging mobile phones, smartphones or tablets
beacon transmitting unit which allows the energy benches to be compatible with future digital apps
QR codes and URL for further information