Mountain restaurant Val Surses Savognin Bivio
Post da marenda Aclas Dafora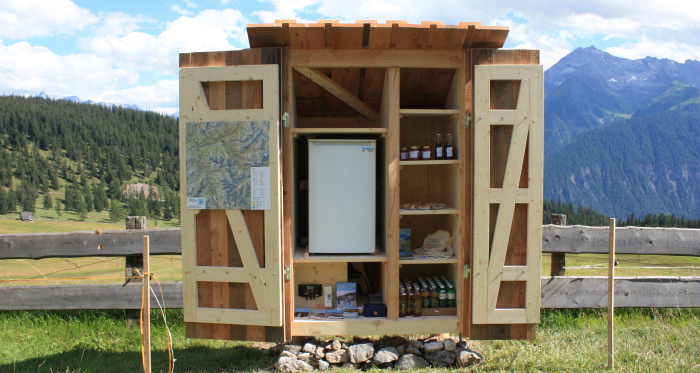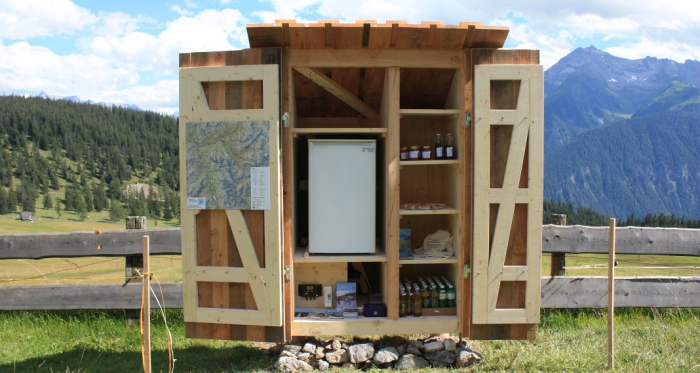 The post da marenda is a catering post on the Maiensäss Aclass Dafora and offers self-service alpine and farm products.
Post da marenda Aclas Dafora
Info- und Buchungsstelle Parc Ela / Stradung 42, 7460 Savognin
Description
The post da marenda, a bear-proof alp kiosk, is equipped with a refrigerator powered by solar power. The Alpkiosk is located on the AlbulaTal Alpine Tour, just below the Shepherd's Hut. For more information, please contact Caroline Marconi, Alvaneu Bad. She looks after the post da marenda on Aclas Dafora.Tel.: +41 76 371 25 50
Opening hours
End of May to end of October
Responsible for this content Verein Parc Ela.
This content has been translated automatically.