Castle Viamala
Schloss Baldenstein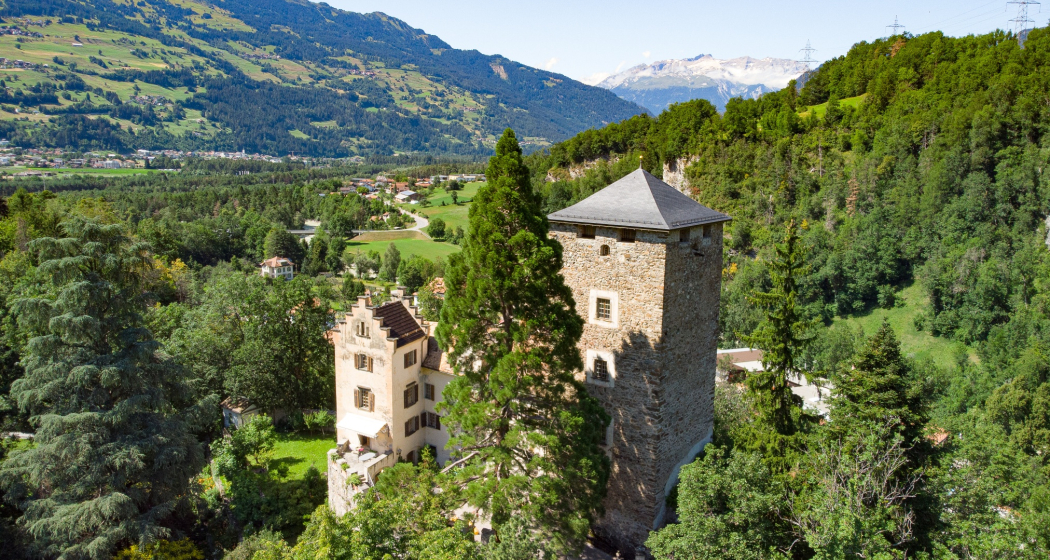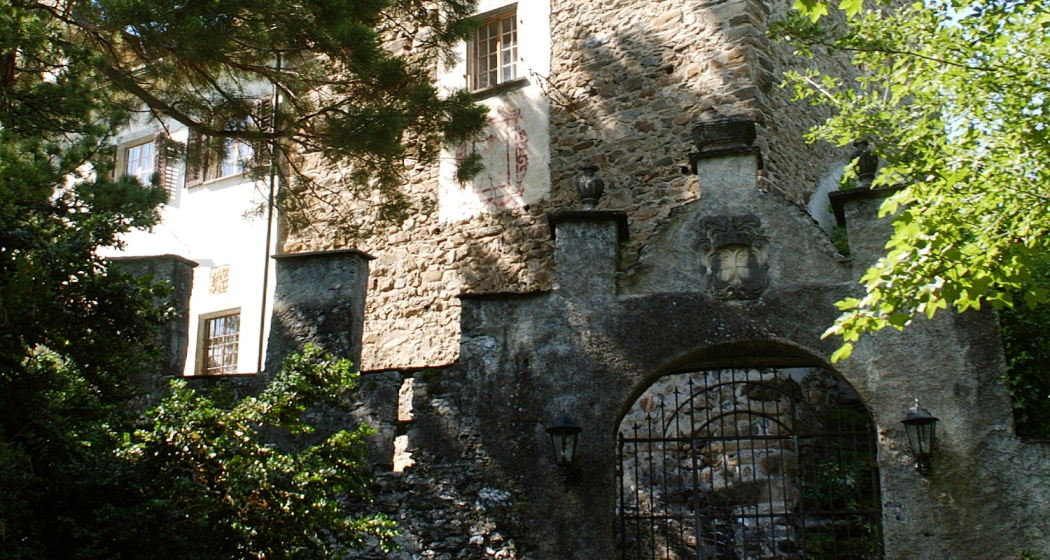 A "daringly bold" castle on the steep banks of the Albula: Baldenstein Castle in Sils i.D. has a long and eventful history.
Schloss Baldenstein
Gemeinde Sils i.D., 7411 Sils i.D.
Description
Baldenstein Castle, translated from Middle High German as "bold castle", lives up to its name. Although the beginnings of the castle cannot be clarified exactly, the castle tower can be dated to the 12th century. In 1246, Ebo de Baldenstein appears in the documents for the first time as a lord.
In a feud between the Barons of Rhäzüns and those of Löwenstein, who were related to the well-known Oberland family of Castelberg/Überkastel, Baldenstein became the booty of the Rhäzünser by a coup d'état, but had to be returned in the peace of 1289.
Around the middle of the 16th century, Jakob Ruinelli, a nobleman from Valtellina, acquired the castle. His grandson of the same name belonged to the society of the "good-hearted" in the Grisons turmoil, who murdered Pompey von Planta at Rietberg Castle in 1621 under the leadership of Georg Jenatsch. After this last Baldensteiner Ruinelli had been stabbed in 1627 as a participant in a wedge fight between tearful officers by Jörg Jenatsch, the seat came through marriage of Ruinelli's sister Perpetua to Colonel Christoph Rosenroll von Thusis, from whose son he came to a branch of the family of the same name, which died out in 1758.
The sister of the last Rosenroll von Baldenstein then brought the castle in 1716 by marriage to Vincenz von Salis, captain in Spanish service, whose son sold it in 1782 to Francesco Conrado from Chiavenna. The descendants of this Conrado still inhabit and maintain their family property today. In the pedigree of the family there are a number of important personalities, of which only the ornithologist Thomas Conrad is mentioned here, who gained European reputation as the founder of Alpine and Graubünden ornithology.
The family seat of Conrad has received its present appearance through the renovation after the fire of 1877, which had destroyed large parts of the castle. The pyramid roof on the keep was built in 1999. Inside, the large hall on the ground floor still impresses today with its festive face, which it owes to its clean stucco and ceiling paintings, in which the sun, moon and zodiac sign appear alongside ancient deities as personifications of the four elements as well as other allegorical figures.
access
Baldenstein is privately owned and is not open to the public. The facility is located directly on the Burgenweg Domleschg.
Responsible for this content Viamala Tourism.
This content has been translated automatically.

This website uses technology and content from the Outdooractive platform.