UNESCO World Heritage.
Monastery of St. Johann in Müstair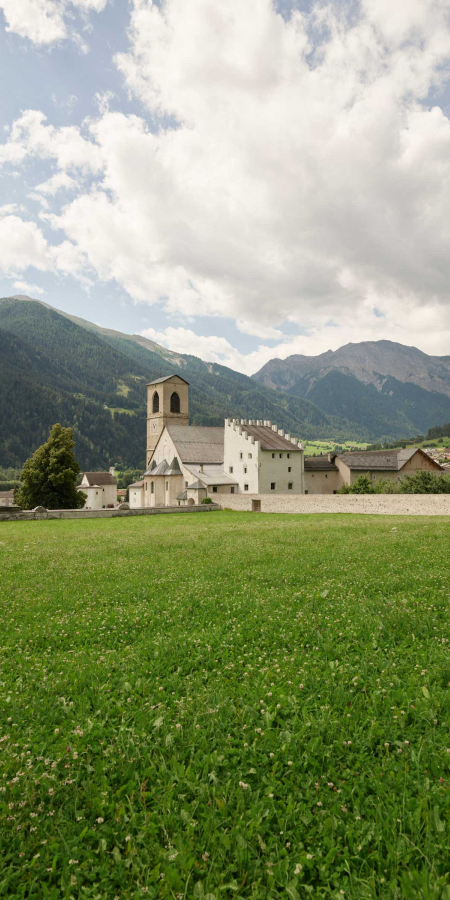 The exciting history of the St. Johann Monastery goes back over twelve centuries. Still world-class today are the largest early medieval wall painting cycle from the 9th century and the Romanesque imagery from the 12th and 13th centuries.
Time Travel through 1200 Years of History
Behind the walls steeped in history, a monastic community of Benedictine nuns still lives and fills this cultural asset with life. And so today in Müstair, Benedictine everyday life, cultural cultivation, art and research come together. The monastery's everyday life and the history of the world heritage site can be experienced at first hand in the monastery museum or on the daily guided tours.