Event Engadin Samnaun Val Müstair
The church paintings of Lavin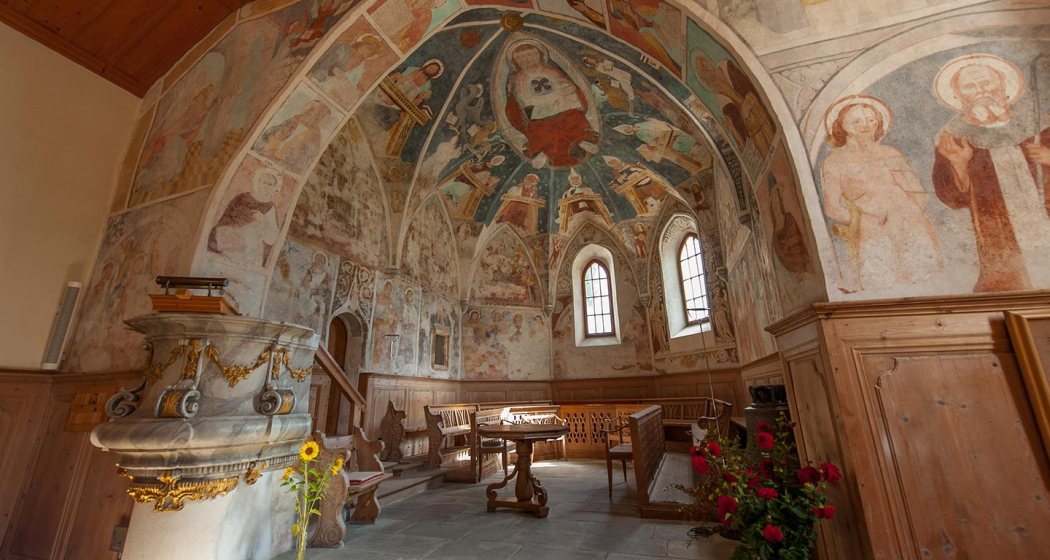 Guided tour with insight into the history of the church. CHF 10.00 without guest card / free with guest card. Registration Tel. +41 81 856 13 00 / zernez@engadin.com.
Description
Date
13.06.2023 to 10.10.2023 from 16:00 to 17:00 o'clock
on Tuesday
Price
Free of charge (without GK CHF 10.00)
Ort
Evang.-ref. Church of San Güerg
The church of Lavin, with its restored paintings from 1490 to 1500, is one of the most famous and worth seeing cultural monuments of the Grisons. Participants will get an insight into the history and detailed information about the frescoes.

Meeting point / duration: Lavin, church San Güerg / 16:00 - ca. 16:50
Equipment: All-weather clothing
Registration Until the day before 16:00 at the guest information Zernez, Tel. +41 81 856 13 00 / zernez@engadin.com


Note: This text was translated by machine translation software and not by a human translator. It may contain translation errors.