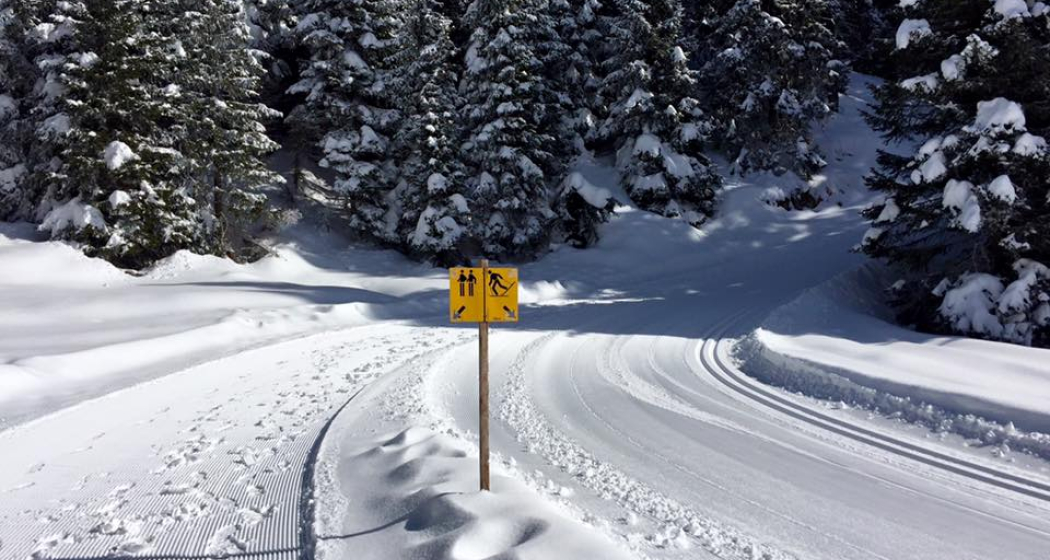 At first sight it seems to be an inconspicuous patch of land on the alternate route to the Gotthard Pass Tunnel. Upon closer look, cross-country skiers will find an ideal terrain in an attractive alpine landscape. The trail leads to an alpine pasture and the idyllic high moor lake of Lago Dosso.
Coordinates
46.453684, 9.198346
Description
A tough start with quite a steep ascent awaits the cross-country skier at the southern end of San Bernardino. The trail winds up to the Alp de Pian Doss mostly through a fairy-tale forest. Always within view: the striking pyramid of Piz Uccello, the landmark of San Bernardino.
From the alpine pasture, a slight up and down track leads to the shores of Lake Doss. Dreamlike, this small, postglacial moor lake lies nestled in a peat hollow, surrounded by a sparsely-treed mountain forest. It is almost unbelievable that in the immediate vicinity of the heavily travelled north-south axis, peace and quiet reign so profoundly; and keeping quiet is worthwhile: for with some patience and a stroke of good luck, wild animals can be observed, especially from February onwards, protected from snow storms and spoiled by the sun they spend the winter here. A unique experience, typical of the southern Alpine region.
From the lake you can reach the district of Fornas, south of the village, in a few minutes. In the cozy bar, tired legs can relax and cold, clammy fingers can be warmed with a hot drink. It all comes with a shot of Italianità.