53 Bernina-Tour: Stage 1 Poschiavo - Bernina Pass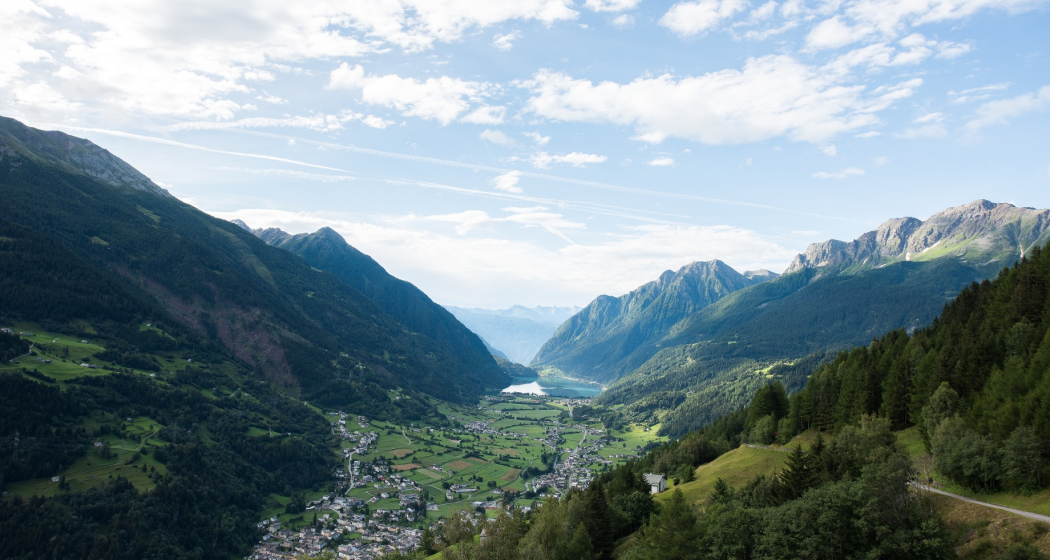 Show all 11 images
Walk along the UNESCO World Heritage route of the Rhaetian Railway from Poschiavo up to the Bernina Pass
Destination
Ospizio Bernina
Coordinates
46.324612, 10.054684
Description
The long distance hike starts in the lovely Val Poschiavo. But take a deep breath as the Bernina Tour starts with an ascent of more than 1200 metres altitiude difference. But don't worry, the constantly changing views and landscapes will make you less aware of the steepness of the hiking trail. In addition, there are many worthwhile viewpoints to use as rest stops.
As you leave the village, the ascent begins. Following the signpost for Cavaglia, the path winds its way up through alpine meadows and through deciduous and coniferous woods. If the time allows, it is worth visiting the glacier garden in Cavaglia. Not only are the beautifully cleaned glacier mills impressive, but the view down to the Val Poschiavo is also spectacular. Past the Cavaglia railway station, the Bernina Tour takes you through the gorge and pass Lagh da Palü up to the famous Alp Grüm curve of the Rhaetian Railway. A stop at Alp Grüm is a must in one of the two lovely panoramic restaurants (Alp Grüm station or Belvedere restaurant).
Once you reach the Lago Bianco, it is not far to the end point of this stage at the Ospizio Bernina station.
More information
Engadin St. Moritz Tourismus AG
Via Maistra 1
CH-7500 St. Moritz
Phone: +41 81 830 00 01 
E-mail: allegra@engadin.ch 
Internet: www.engadin.ch 
Booking
Eurotrek AG
Zürcherstrasse 42
CH-8103 Unterengstringen
Phone: +41 44 316 10 00
E-mail: eurotrek@eurotrek.ch 
Internet: www.eurotrek.ch/bernina-tour-6-5 
Geheimtipp
Depending on your fitness level, the tour can also be shortened by using the Rhaetian Railway as a "climbing aid" for a stretch.
Directions
Poschiavo - Cavaglia - Alp Grüm - Lago Bianco - Ospizio Bernina
Directions
Public Transport
With the train on the Unesco World Heritage Line to Poschiavo.