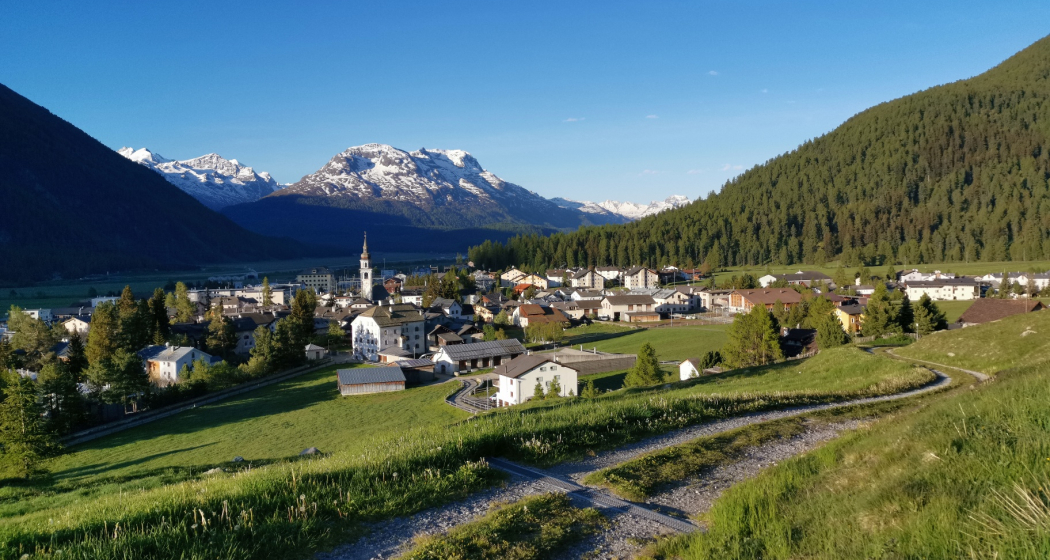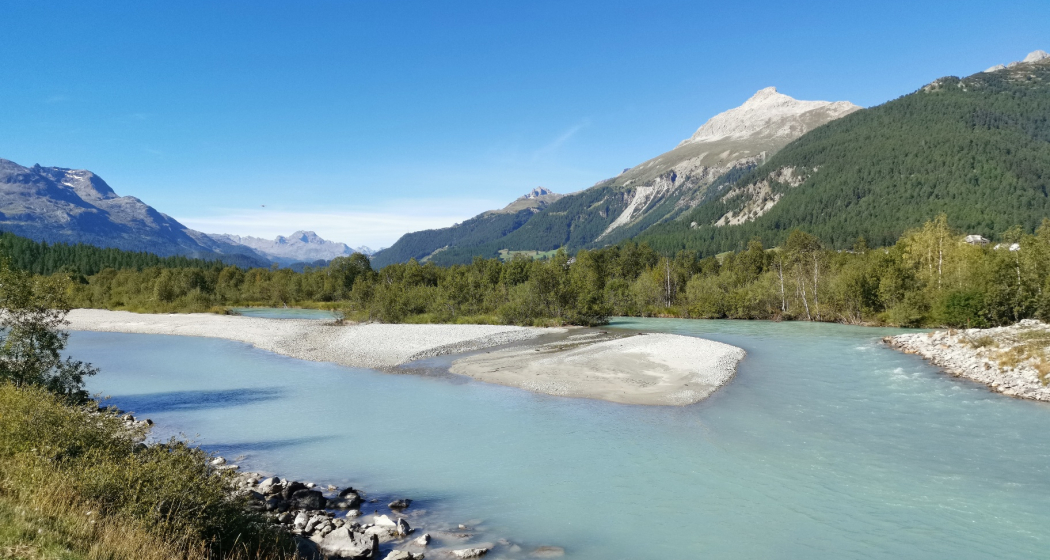 Show all 4 images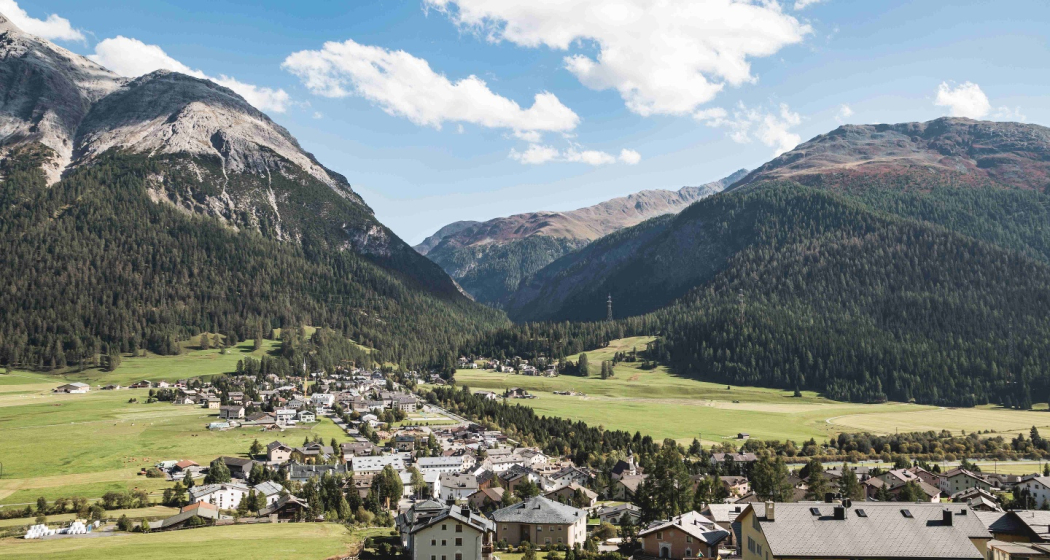 The Belvair route leads from the Tourist Information in La Punt Chamues-ch on the Via Engiadina to Bever and on the other side of the valley along the Via Valtellina back to La Punt Chamues-ch.
As a section of the Engadin Ultra Trail, this route is ideal for preparing for one of the races that take place in mid-July.
Start
La Punt, Tourist information
Destination
La Punt, Tourist information
Coordinates
46.576657, 9.930549
Description
The start is at the 3* hub at the Tourist Information in Chamues-ch. First you have to cross the village in an east-west direction, past the stately houses of La Punt. Then there is the first ascent towards the Albula Pass. It is advantageous to keep an eye on the RhB timetable so that you are not slowed down at the barrier at the station in La Punt.
On the Via Engiadina, with a constant view of the wide valley floor and the recently renaturalised Inn - the next stage downstream is to follow in the coming years -, the route continues on a gentle gradient towards the fairytale village of Bever. The village itself is only touched, but a second visit to explore the protected old village centre or an excursion into the side valley of the same name is definitely worthwhile!
After crossing the valley floor, the route first follows the floodplain landscape on the right side of the Inn River before gaining altitude again at the hamlet of Champesch. On the traditional Via Valtellina long-distance trail, you approach the starting point on the section of the Engadin Ultra Trail (EUT 102). There is still a short climb, past the "Waldgalerie", before the running fun comes to an end. At least temporarily: for those who want to prepare even better for the Engadin Ultra Trail, we recommend the two other sections Arpiglia and Clavadatsch.
More information
Engadin St. Moritz Tourismus AG
Via Maistra 1
CH-7500 St. Moritz
Phone: +41 81 830 00 01 
E-mail: allegra@engadin.ch
Internet: www.engadin.ch 
Directions
La Punt, Tourist information - La Punt - Acla Albertini - Via Engiadina - Bever - Isellas - Champesch - La Punt, Tourist information