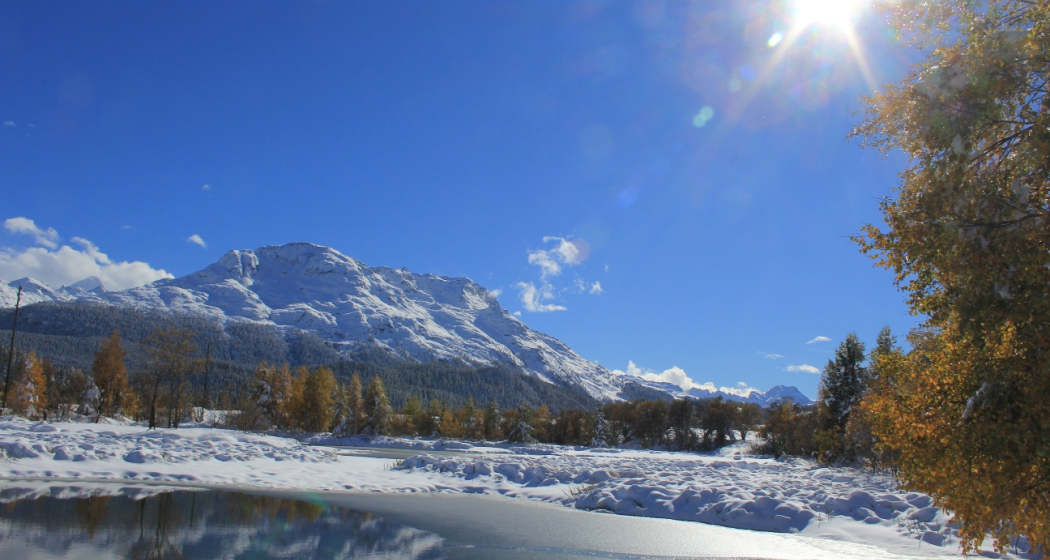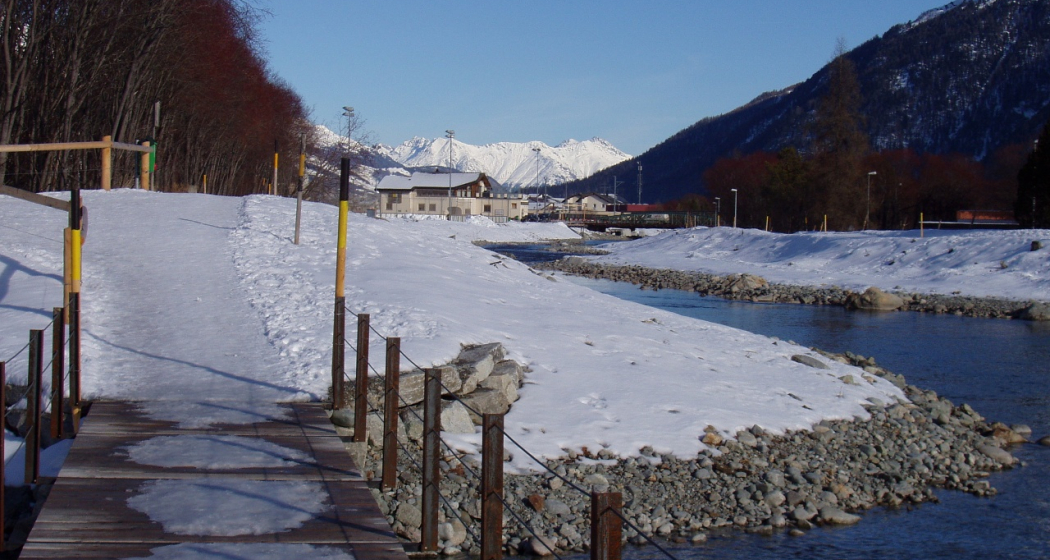 Show all 7 images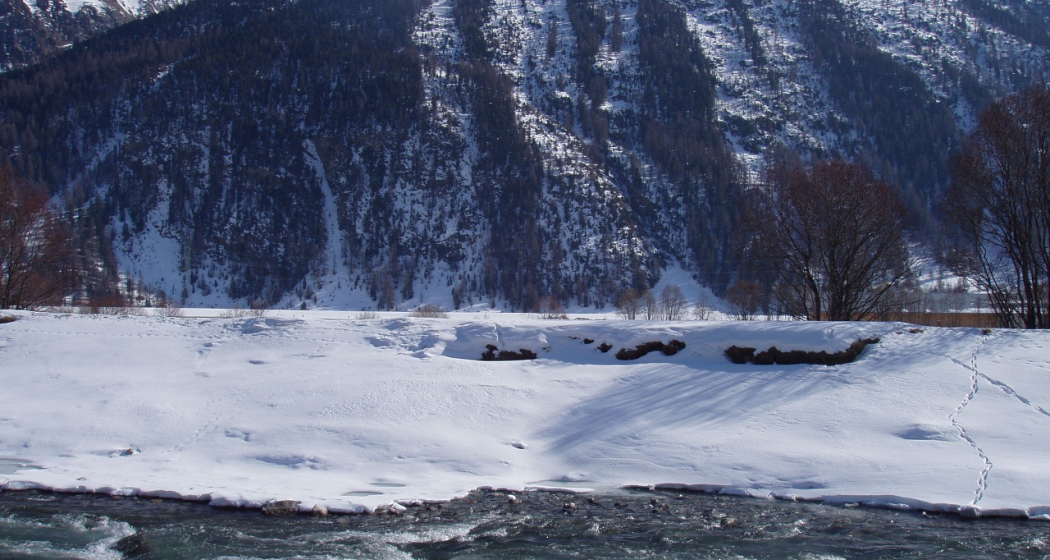 The new course of the river Flaz resulted in the circular trail Inn-Flaz-Flaz Vegl-Inn, which is known as a water trail and surprises with digital information in addition to the information boards at every bench and bridge.
Destination
Samedan, Sper l'En
Coordinates
46.530844, 9.87079
Description
The flood of 1987 did not cause any damage, but for the first time since the dam was built from 1956 to 1958, fears arose that an extraordinary flood could exceed the capacity of the channel. Studies by the ETH Zurich subsequently showed that there was a potential danger. With a large majority, the voters of Samedan decided on 15.6.2000 in favour of the ecologically most optimal relocation of the Flaz with renaturation of the Inn. The aim of this gigantic project was to create a new river bed for the Flaz from Punt Muragl and to make the mouth into the Inn at Gravatscha. In this way, the danger of flooding the settlement areas at the old mouth can be eliminated.
The tour can be started from various locations: Sper l'En, Promulins Arena, Gravatscha and Punt Muragl. The QR codes for activating the digital SmarTrail are attached to the information boards.
More information
Engadin St. Moritz Tourismus AG
Via Maistra 1
CH-7500 St. Moritz
Phone: +41 81 830 00 01
E-mail: allegra@engadin.ch
Internet: www.engadin.ch
Condition of the winter hiking trails: https://www.engadin.ch/en/slopes-tracks/winter-hiking-trails/
Geheimtipp
If you would like to complete the waterway in two tranches, cut short at the Zambail bridge and return directly to Sper l'En.
Treat yourself to a short break in the various restaurants (Piste 21, Ochsabrugg-Beizli, Sper l'En, Promulins Restorant) along the waterway.
Directions
Samedan, Sper l'En - Ochsabrugg - Punt Muragl - Camping Cravatscha - Promulins Arena - Samedan, Sper l'En