Zuoz-S-chanf-Alp Griatschouls-Zuoz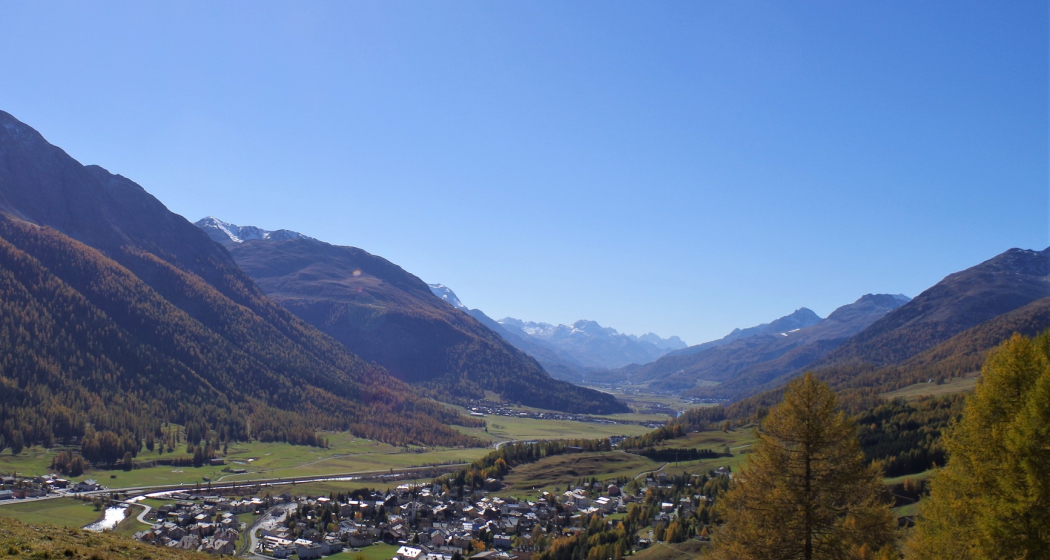 Show all 5 images
First through a beautiful coniferous forest up to Alp Griatschouls and then with a breathtaking view of the Upper Engadin back to Zuoz.
Start
Zuoz, railway station
Destination
Zuoz, railway station
Coordinates
46.59998, 9.96136
Description
This round-trip through the lower part of the Upper Engadin begins in the picturesque Engadin village of Zuoz. On the right-hand side of the valley the bike path follows the Inn river to S-chanf. There we switch to the other side of the valley and soon after S-chanf the bike track dips into the forest. Shortly before Chapella we turn left and the steady climb is now in a wonderful ancient forest. Our destination above the tree line is reached at 2165 m, namely Alp Griatschouls. From here there are spectacular views of the whole of the lower part of the Upper Engadin, with the peace and quiet of nature all around us. From Alp Griatschouls we initially follow the same route as on the ascent before turning right towards Zuoz. The downhill run is a biker's dream. In face, extra care is required on some of the sections. We finally reach Zuoz in the vicinity of the Lyceum Alpin.
More information
Engadin St. Moritz Tourismus AG
Via Maistra 1 
CH-7500 St. Moritz
Phone: +41 81 830 00 01
E-mail: allegra@engadin.ch 
Internet:
www.engadin.ch
Geheimtipp
Take a break at the Acla Laret, one of the most beautiful viewpoints of the Engadin awaits you.
Directions
Zuoz - S-chanf - Alp Griatschouls - Zuoz