Inspiring Mountain Valley.
Mountain Biking in the Engadin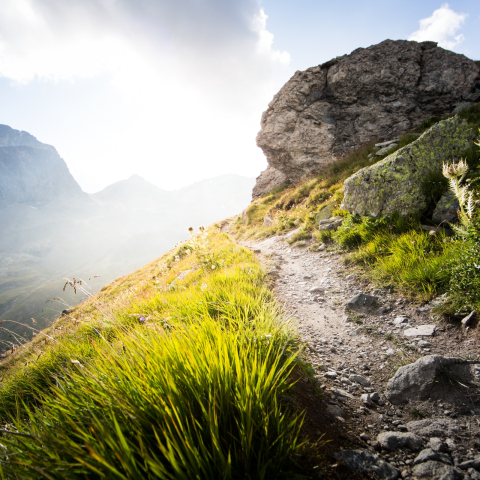 Mountain biking in the Engadine knows many superlatives: Over 400 kilometres of signposted routes, bike transport up to the 3057-metre-high Piz Nair, trail fun all the way to Italy and discovery tours through forests and valleys. You can find the «Flow» almost everywhere in the Engadine – and guaranteed on Corviglia.
Trail Tales.
Fuorcla Minor
On a trail, there are all kinds of things in the way. Why are we mountain bikers attracted so much by obstacles? To find out, we travelled to the Engadine, to ride Fuorcla Minor.
Sentiero – it's a place name that promises adventure. We read about it on a signpost in the Puschlav. And it captured us. The search for this mystic place took us to lonely singletrack and special places.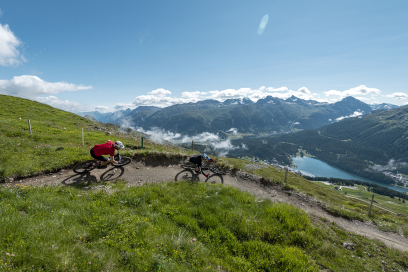 Where are the best insider tips hiding in the Engadin? Which trail should you not miss? The local experts will tell you.