From Claudio Caluori.
5 Tips for the Bike Kingdom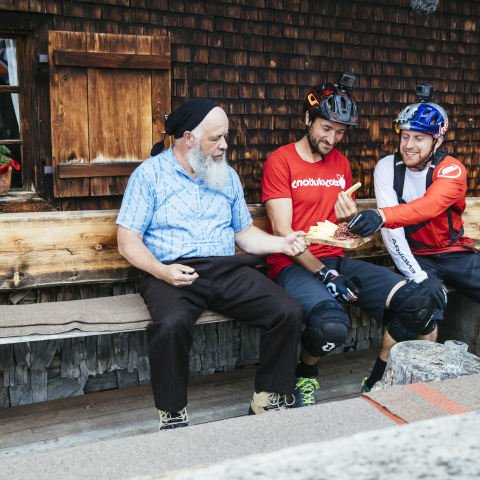 Claudio Caluori, cult biker from Graubünden, loves his sport more than anything else. However, even he gets off the saddle eventually to enjoy the moment after a bike tour. Where is the most rustic alpine hut? Where can you get coffee together with a bike chain replacement? And where does the world elite battle for gold medals and world champion jerseys?  Discover Claudio Caluori's five insider tips for the Bike Kingdom.