Viewpoint San Bernardino Mesolcina Calanca
Braggio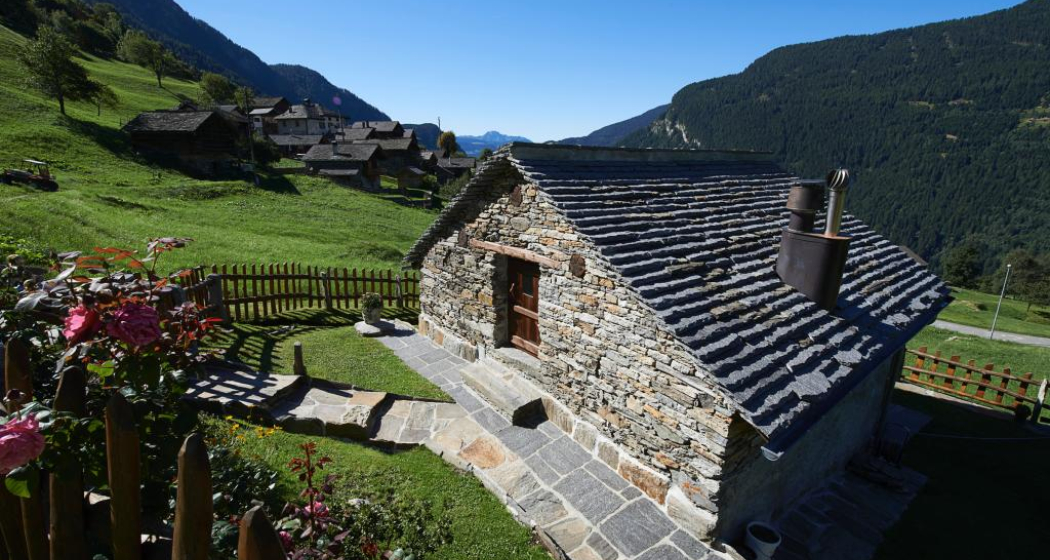 Braggio is a small village in the Val Calanca located on a terrace on the left bank of the Calancasca river, in an elevated position at 1313 meters above sea level.
Description
Braggio, located on the left side of the Calancasca river at 1313 meters elevation, is the highest and sunniest village in the Calanca valley and owes its unique terraced situation to glacier movement during the last ice age. 500 meters above the valley floor, Braggio is reached by cable car or by foot on the mule track from Arvigo.
The village consists of several hamlets. In the lower part, surrounded by meadows, stands the beautifully restored St. Bartholomew Church.
A few local families still practice agriculture and animal husbandry today. Their cheese is highly prized. The highest point of the municipality is the Piz Molera (2603 meters elevation), which is ad-jacent to Santa Maria.
Directions
Public Transport
PostBus: Bus 215 Grono - Rossa, stop: Arvigo, Filovia. Or Bus 216 Grono - Sta. Maria to Castaneda, Tevegno and change on Bus 215 Tevegno - Rossa to Arvigo, Filovia.
From here take the cable car to Braggio.