Schloss Viamala
Burg Ehrenfels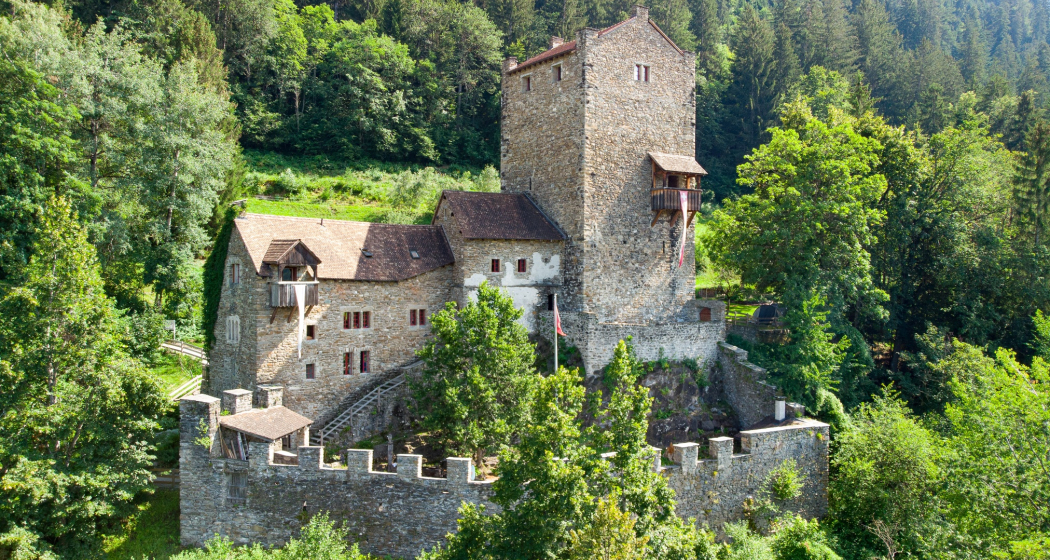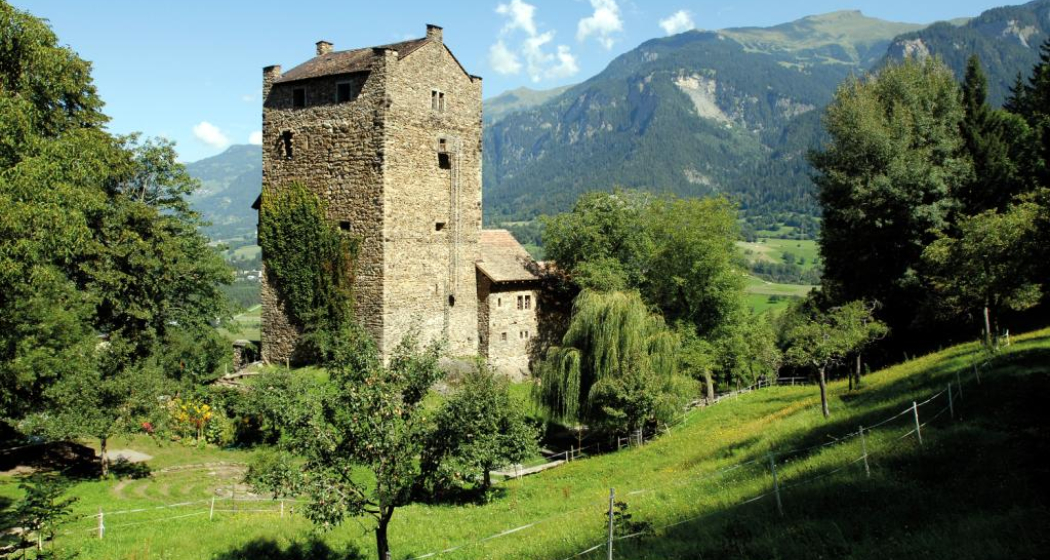 Once a ruin - today a youth hostel for groups. With a breathtaking view of the Domleschg.
Description
The story of Ehrenfels resembles a faded fresco that only a few lines are clearly visible. The castle was originally the centre of a manor. That it was the seat of the Lords of Sils is a guess.
The first documentary evidence of a family of Ehrenfels is obtained from a purchase contract dated 1257 to Reichenau between Baron Albrecht von Sax and Pfäfers Abbey, in which a Conradus de Herinfels appears as a witness. A document from 1320 speaks of "Burchardus et Rudolfus de Herenfels accaeteri (and the others) de Schauenstein". From this, as often claimed in the literature, one may actually conclude that the Ehrenfels and the Schauenstein were of the same tribe, but certainly that the Schauenstein were already in possession of the castle at this time and often wrote themselves only "von Ehrenfels".
Already a ruin
in the 18th centuryIn the 15th century, the castle is said to have belonged to the monastery of Cazis, but it was still inhabited in the 16th century by two brothers von Schauenstein, one of whom, Rudolf von Schauenstein-Ehrenfels, was Vogt of Fürstenau and temporarily governor in Valtellina. In 1742, the chronicler Sererhard reported: "A bit above Sils are the rudera of the ancient castle Ehrenfels to see"; according to this, Ehrenfels must already have a Ruins have been.
The reconstruction
In 1933, the Swiss Castle Association acquired what had survived the centuries from the former Ehrenfels and began to rebuild the castle with the help of enthusiastic young people. Despite individual discouraging experiences, which at times made the work progress only slowly, the "Jugendburg" was happily completed. It has served as a youth hostel since 1954.
Access
Ehrenfels is now used as a youth hostel for groups. The facility is located directly on the Burgenweg Domleschg.
Opening hours
It is run as a youth hostel from May to October and is available for groups of 20 people or more. The outdoor area is always accessible.
More information about group accommodation can be found here.
Contact
Burg Ehrenfels
Oberer Ehrenfelsweg, 7411 Sils i.D.
Responsible for this content Viamala Tourism.
This content has been translated automatically.

This website uses technology and content from the Outdooractive platform.