E-bike Flims Laax Falera
E-bike charging station Crap Sogn Gion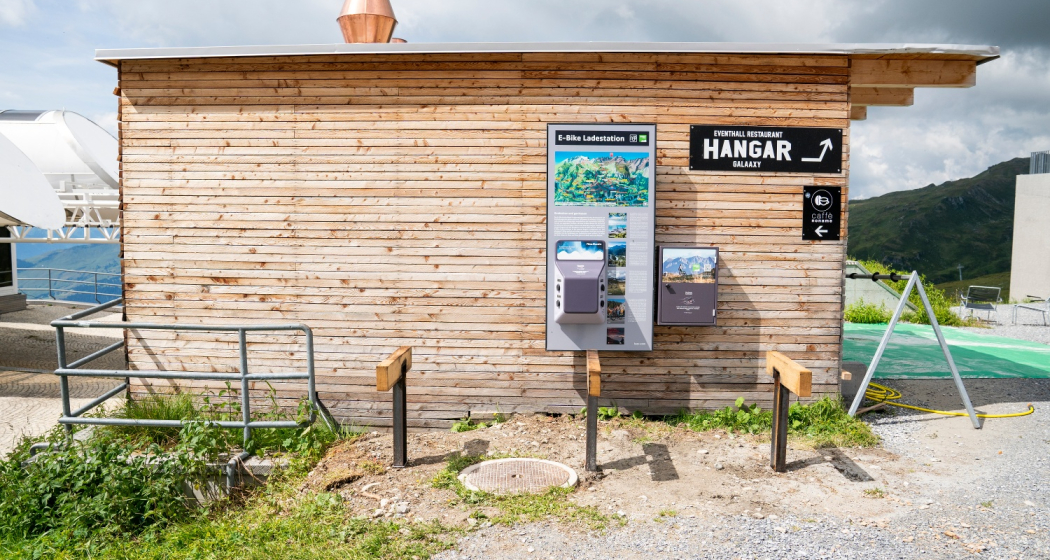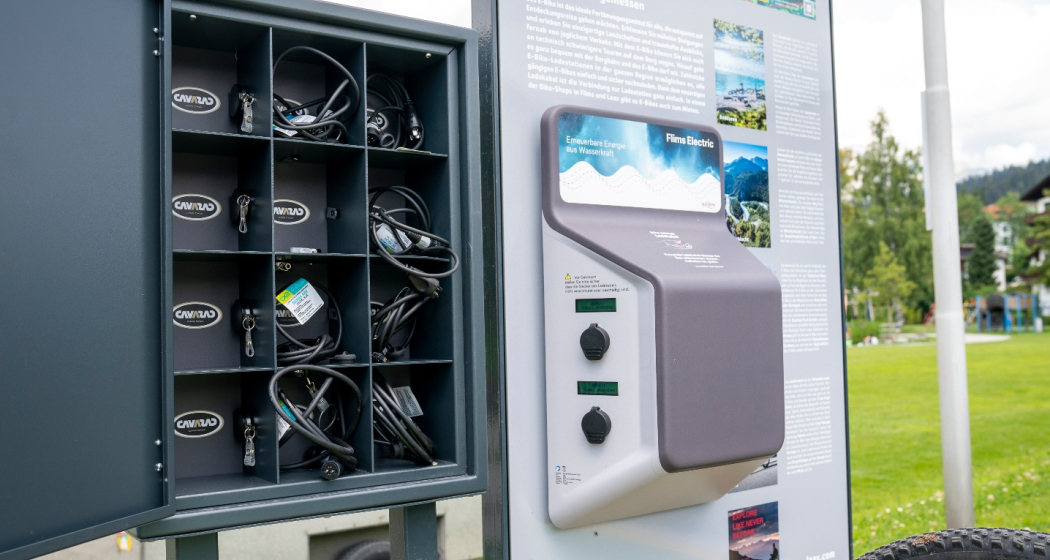 The days when e-bikes only served as a means of transport are over. Modern e-bikes open up a whole new world of biking. You can cover distances faster, with less effort and still with just as much fun..
E-bike charging station Crap Sogn Gion
Galaaxy, 7153 Falera
Description
From Flims to the Safiental, from Ilanz to Vals, from Val Lumnezia to Brigels, from Disentis to Andermatt or up the Lukmanier - with over 20 charging stations for e-mountain bikes, you can enjoy unique freedom of movement on two wheels in the Surselva.
While your e-mountain bike refuels with new energy, you can relax with pleasure on the sun terrace of the Satellite Bar.
The e-mountain bike charging station is equipped with the following charging cables:
2x Bosch
2x Shimano-2
2x Yamaha-1
2x Impulse-2 (suitable for Green-Mover, Xion, Neodrive (Alber), E-Lion, Brose)
Our charging stations are equipped with the charging cables of the most popular e-mountain bike motor systems. Please put the cable back into the box after charging.
New at this charging station you will also find a 3-pin socket to charge your bike with your own quick charger.
If you are often on the road with us, we recommend that you buy a cable directly from the manufacturer Bike-energy.com or in one of the many bike stores in the region.
Prices
Charging your e-bike is free
Opening hours
Right next to the e-bike charging station is a box with the most common e-bike charging cables.
Directions
Public Transport
With the post bus from Chur to Laax
Stop: Laax mountain railroads
Directions
By car A13 freeway from Zurich, exit 18 direction Disentis/Mustér/Ilanz/Flims.
Parken
Parking garage Laax Bergbahnen.