Alpine Pass San Bernardino Mesolcina Calanca
Passo del San Bernardino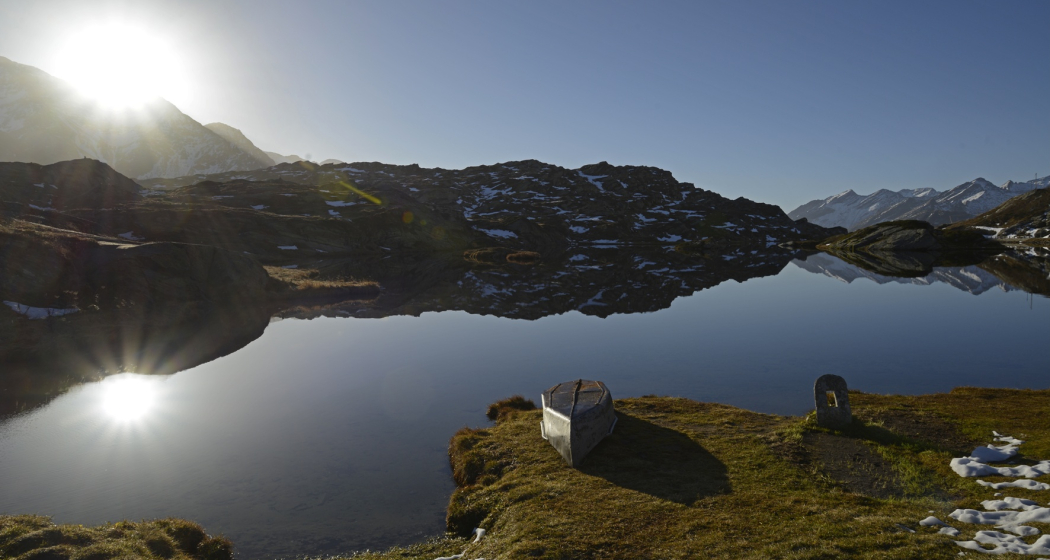 Show all 8 images
The San Bernardino Pass is a natural oasis easily accessible by the homonymous road. Starting point for numerous excursions or simply to relax at high altitude.
Passo del San Bernardino
6565 San Bernardino
Description
The area of the pass, wide and flat, is characterized by rounded reliefs, shaped by glaciers, which enclose numerous lakes, such as the Lake Moesola, and marshes of rare charm, ideal habitat for a flora of great naturalistic interest.
Known since prehistoric times, the San Bernardino pass has made mesolcina a typical transit valley, open to cultural influences from the north and south, rich in historical and cultural testimonies and natural treasures. Already the Romans took advantage of this passage between the mountains to connect the Po Valley with the territories of more recent conquest to the north of the Alps.
Nowadays the pass is used as an alternative to the motorway tunnel to enjoy a panoramic detour, or as a place of leisure, thanks also to the Hospice and its restaurant.
In summer the Pass is a popular destination for hiking, cycling and mountain biking, and during the winter you can reach the pass with snowshoes or seal skin skis, or practice the trendy discipline of snowkite.
Directions
Public Transport
PostBus: Line 541 in the direction of Nufenen (departures every two hours in the summer season). Stop S. Bernardino, Ospizio