Recipe Culinary speciality
Nut Pie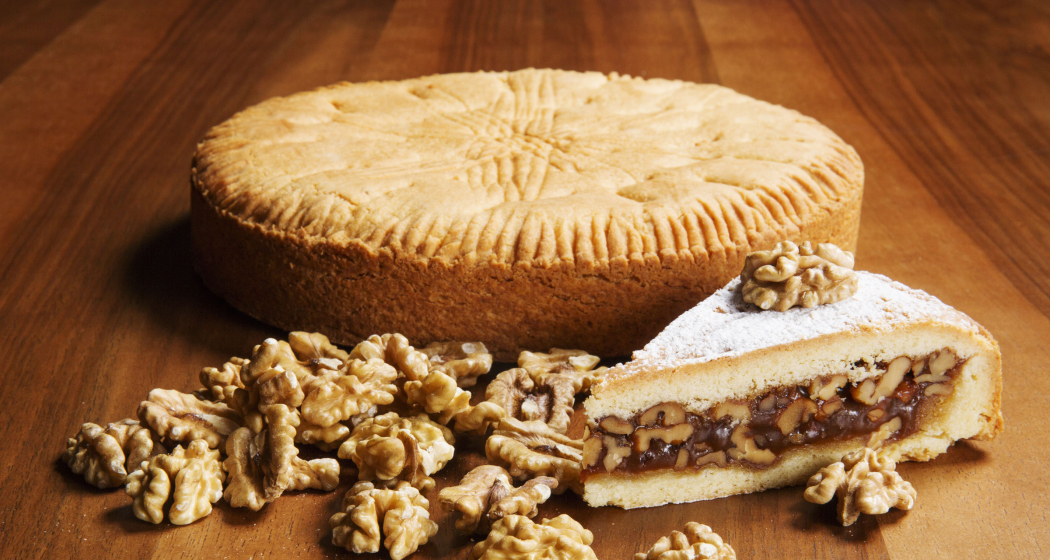 The nut pie did not originate in Graubünden. It was brought to Graubünden from the southern regions where the walnut is at home.
Nut Pie (Tuorta da Nusch)
300 gr flour
125 gr sugar
175 gr butter
1 egg
1 pinch of salt
Make ingredients into a dough. Retain 250 gr of dough for the top covering. Roll the rest of the dough to fit in a pie-dish (24 cm Ø) 3 cm deep.
Filling
250 gr sugar
300 g chopped nuts
2 dl cream
Brown the sugar, mix in the nuts, add the cream and boil the mixture up twice. Put the mixture in the pie dish on the dough, and put on the top covering of dough. Put the pie dish in a cold oven and turn the temperature up to hot for 10 minutes, then reduce to medium. Bake the pie till it is a bright yellow colour.