Recipe Culinary speciality
Pizzoccheri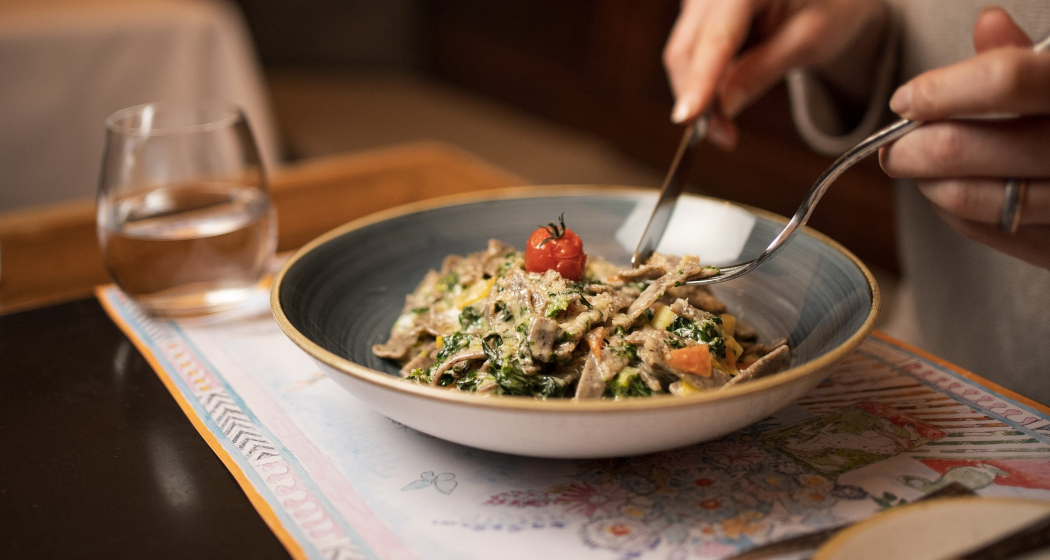 Poschiavo pizzoccheri: This delicacy is simply an essential part of Valposchiavo and Poschiavo families love to see the nourishing dish.
Ingredients for Four People
200 gr potatoes, cut into big wedges
100 gr leek
400 gr pizzoccheri (buckwheat noodles)
50 gr Butter
1 clove of garlic
100 gr carrots
100 gr white cabbage, all cut up small
Boil the potatoes together with the vegetables in salted water for 5 minutes. Add the pizzoccheri and cook for a further 12-15 minutes. Drain well. Sauté the garlic in butter. Add the pizzoccheri with potatoes and vegetables and spice with a little salt, pepper and nutmeg.
Serving Suggestion
Put pizzoccheri on a plate and sprinkle with grated cheese. Garnish with fresh herb leaves.