Swiss Alpine Holidays.
Welcome to Graubünden
Holidays in Graubünden are varied and diverse. Discover the interplay between pristine wilderness and top notch, modern tourism infrastructure – from tranquil mountain villages in the Bergell region to the sleek and sophisticated hotels in St. Moritz.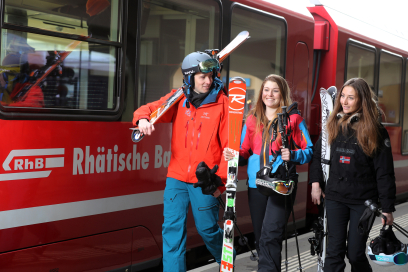 Useful information and tips that will help you plan your holiday can be found in the following pages. We look forward to welcoming you soon.