Out on the Board.
Stand-Up Paddleboarding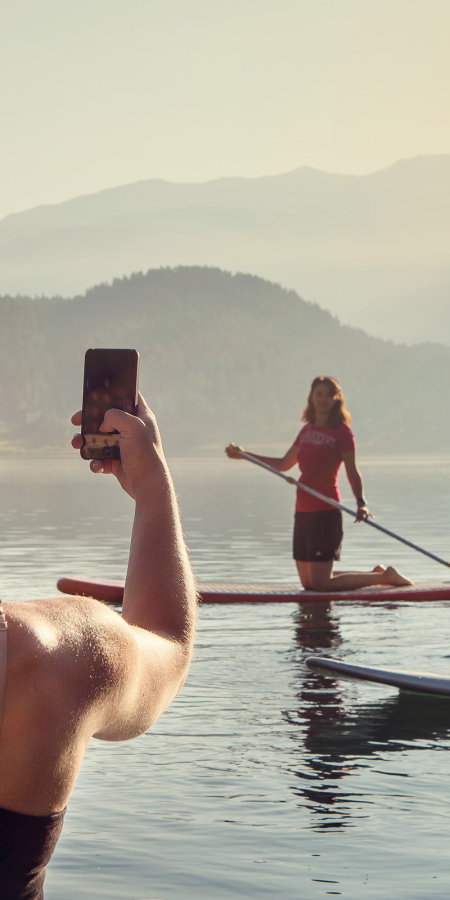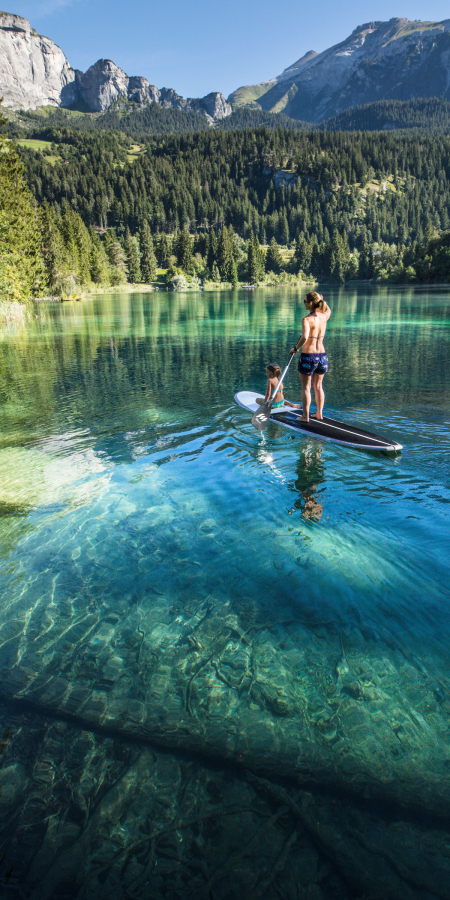 Stand-up paddleboarding (SUP) is easy to learn. If you just bear in mind a few basic principles, you'll soon be having lots of fun. We'll show you the most important points on equipment, technique and handling, as well as some particularly beautiful lakes for paddleboarding in Graubünden.
Pay attention to the length, thickness and width of the board. These dimensions are crucial for stability, handling properties and enjoyment when stand-up paddleboarding. You can choose from inflatables (iSUPs) and hard boards. Inflatables are easier to transport than hard boards, which are somewhat more expensive but transfer the water movements more directly. We recommend medium-length boards (2.75 to 3.5 metres) for beginners. Choose a board with a thickness of 15 cm, which guarantees you feel stable when riding the board. In addition, the wider the board, the more stable you are, and the narrower it is, the less water resistance there will be. Important accessories:
Paddle: adjustable in height and capable of floating – the paddle should not sink if you fall off
Leash: safety line that is attached to the ankle and prevents the board from drifting away
Life jacket: always carry with you, life jackets are mandatory from a distance of 300 metres from the shore
Sun protection clothing: Lycra shirt or neoprene suit
Air pump and repair kit for inflatables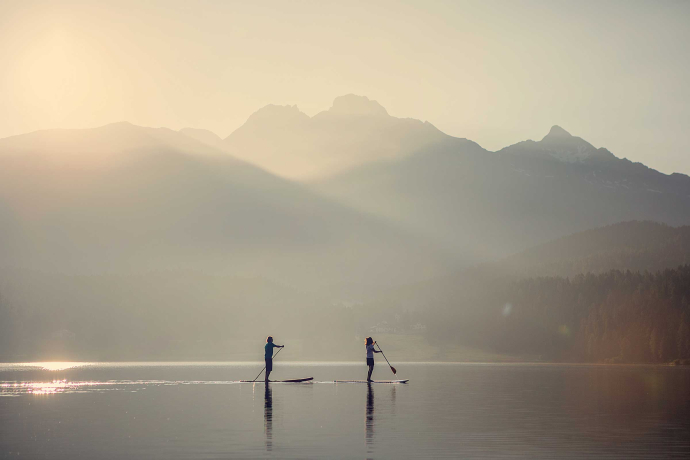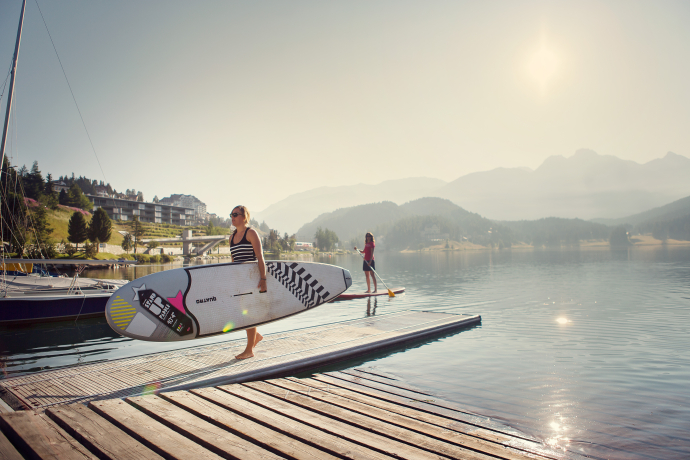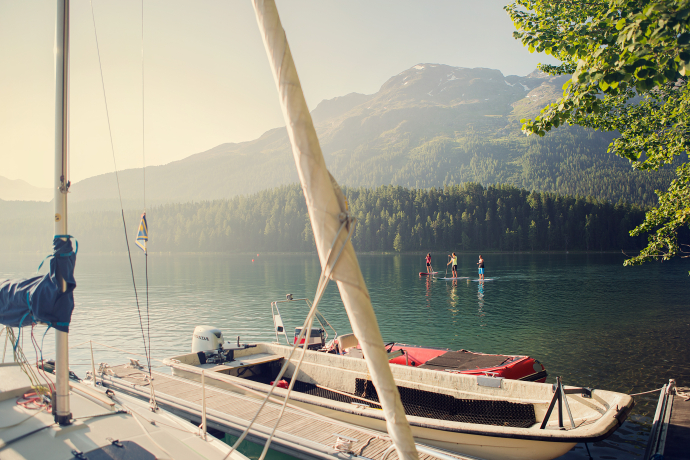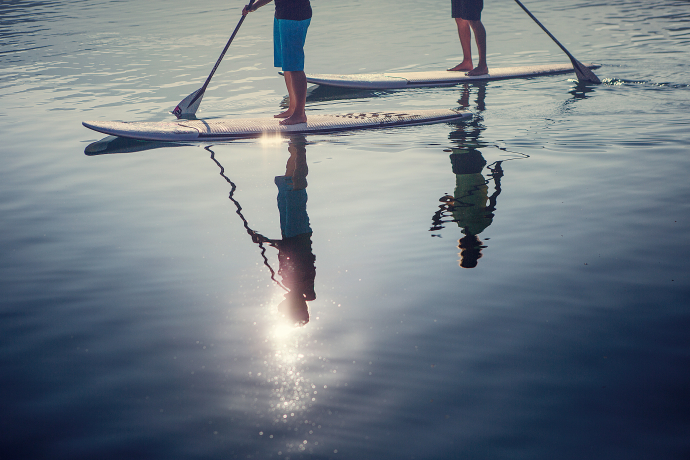 Show all 5 images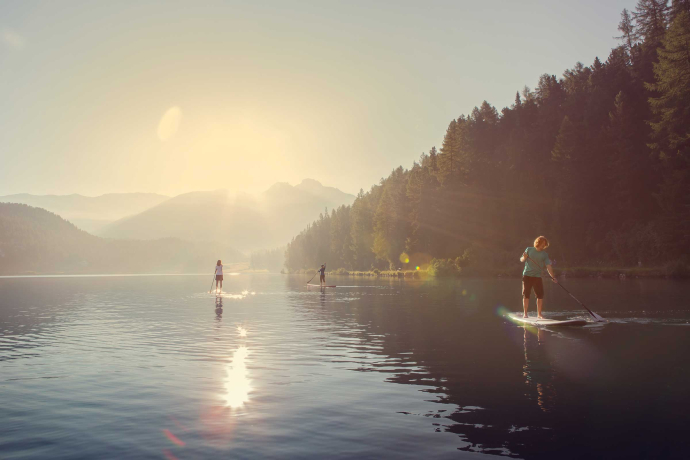 SUPs fall under the regulation on shipping in Swiss waters and are considered equal to rowing boats. The boards are not subject to mandatory identification, but the name and address must be clearly marked on the SUP. A life jacket must be carried when leaving the shore area. Other important rules:
Respect the order of right of way: commercial passenger boats, cargo ships, professional fishermen, sailing boats, rowing boats (incl. SUPs), other motor boats, windsurfers and kitesurfers.
If two stand-up paddleboarders are approaching each other, both of them turn to the right. The same also applies if you encounter a kayaker or canoer.
Do not ride a paddleboard in nature protection or bathing areas.
Pay attention to the weather forecasts before paddleboarding. If you should nevertheless be taken by surprise by a thunderstorm, lie on the board and try to paddle to the shore as quickly as possible.