In the Swiss "Grand Canyon"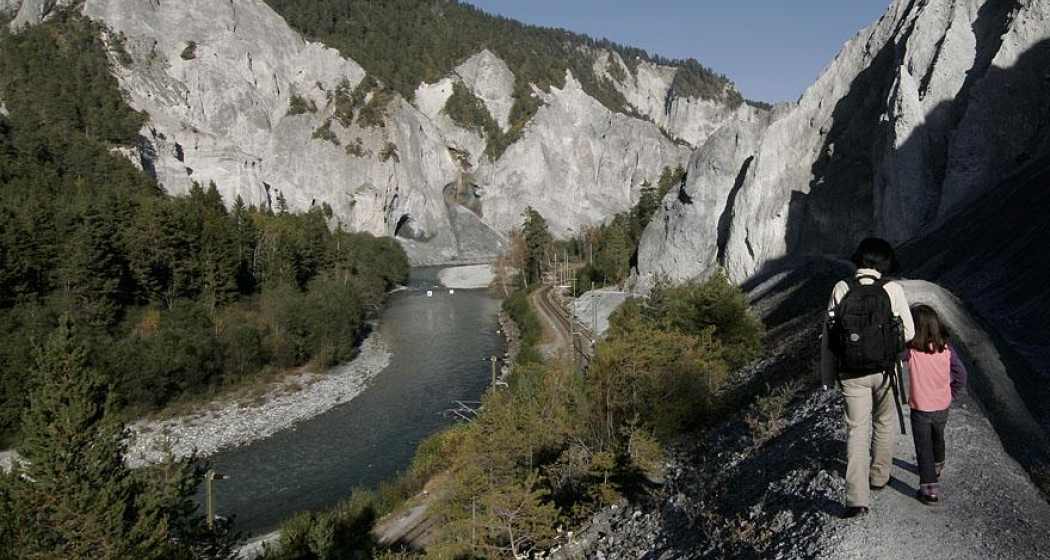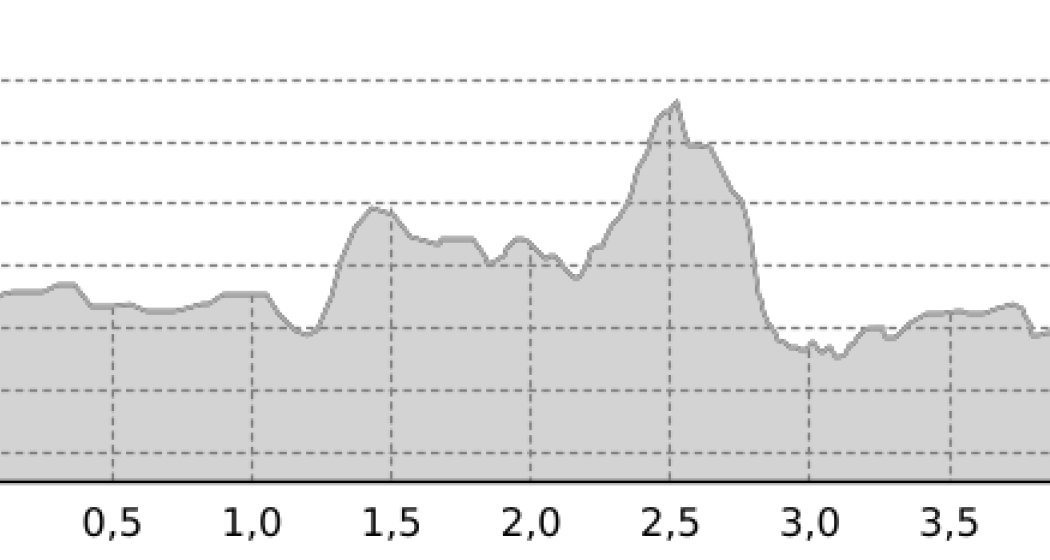 Coordinates
46.792121, 9.275781
Description
At Valendas Station, we first cross the railway line and walk along it for a short distance heading east, till the path goes down into the airy wood beside the branch of the young Rhine. This hike is particularly attractive in early summer, when the woods are resplendent in bright fresh green and the Rhine is carrying a torrent of water.

At the entrance to the Carrera ravine, we go under the railway line and climb upwards through the forest glade of Au. We make a wide circuit around the glade of Isla a little higher up. At the edge of the wood there is an inviting rustic bench. Here we can take a short break. We enjoy a beautiful panorama over the glade below us and over the whole western section of the Rhine Gorges.

Now the path drops down into the narrow floor of the valley. We find ourselves back at the Rhine. On fine summer days we will see plenty of canoeists trying their hand at river-rafting. Mostly, though, we are caught in admiration of the cleft cliff walls and outcrops on the heights opposite.

Our path now leads a bit up and down under the caverns, outcrops and gorges of this bizarre landscape shaped by erosion so long ago. Not without reason is this section considered the most interesting and adventurous gorge landscape in Europe – "Switzerland's Grand Canyon" it is called.

Rather suddenly we come upon the little station at Versam. There is a comfortable restaurant to receive us if we want to stay a while longer in this extraordinary place, till the train takes us back to Chur.
Directions
Valendas/Station - Ruinaulta - Versam/Station
Directions
Public Transport
Getting there: By train (RhB) to Valendas Station.

Getting back: By train (RhB) from Versam Station.