The Chalandamarz owes its fame to the popular Swiss children's book «Schellen-Ursli» by local author Selina Chönz. This custom is celebrated in March. Then, in the mountain regions, especially in the Engadine and Val Müstair, the village youth parades through the streets singing, ringing loud cowbells and cracking whips.
Chalandamarz is largely a festival for the young men. But the girls have their part to play too, the girls can be found folding colourful paper flowers on the evening before the event, the flowers are used to decorate the bells. Besides the sounds of bells, Chalandamarz is filled with the noise of whips cracking.
When the boys roam through the villages, joyfully ringing their bells, every household gives a tidy sum for the school trip fund. If the boys are lucky, they might get to sit down in Miss Barbla's parlour and eat their fill of «chastognas cun latmilch» – chestnuts with whipped cream. You can bet that after a sweet treat, the sounds of the heavy bells will ring out much more loudly through the streets!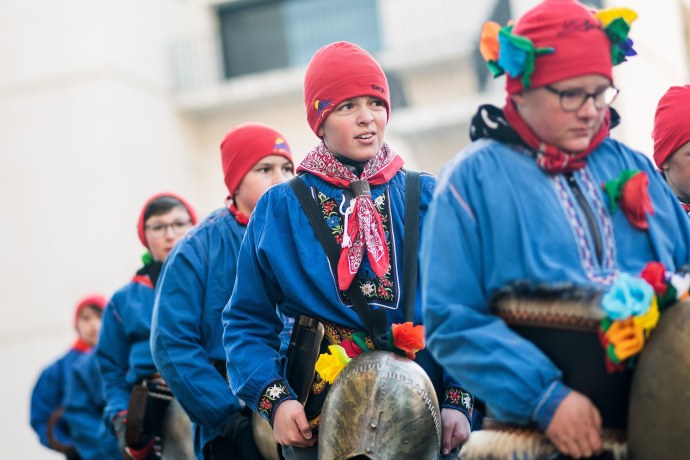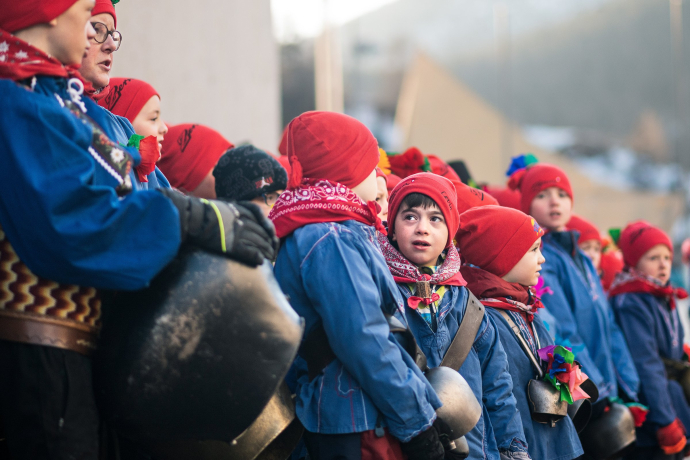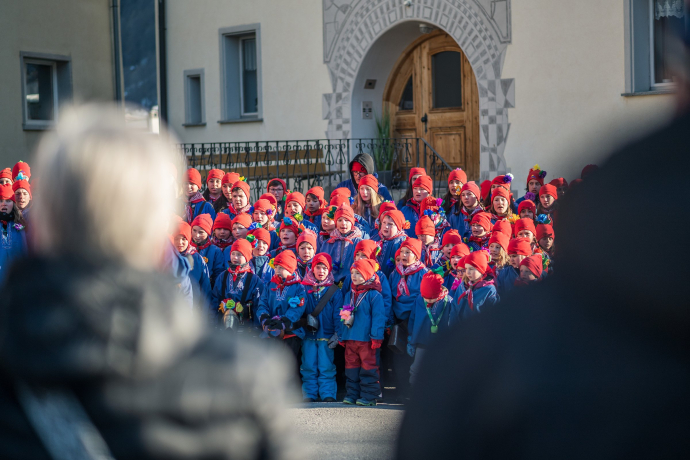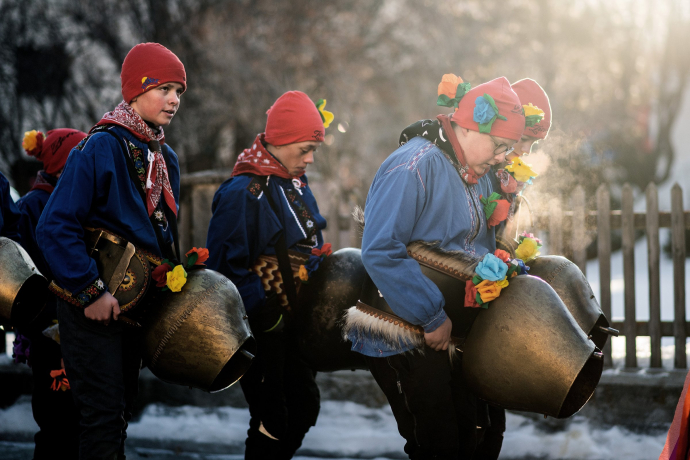 Show all 7 images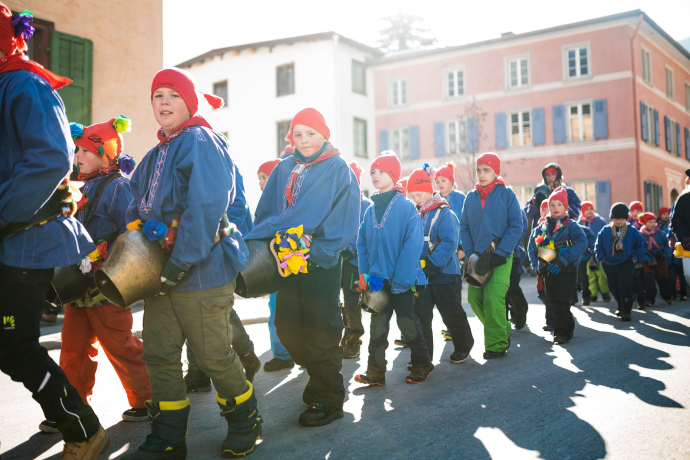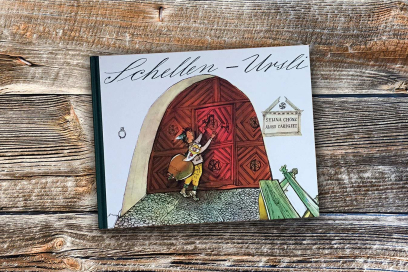 The story of Schellen Ursli is about Uorsin – Romansh for Ursli. Ursli is left with the smallest bell to wear at Chalandamarz, the other village youths mock and tease him for this. But Ursli remembers the big cowbell that hangs in father's mountain hut. He makes his way up to the mountain hut on his own, following along a precarious path laden in thick snow. But in the morning Ursli turns up, the bell-procession starts, and who's the one leading it? Hooray! It's little Ursli, ding dong ding dong, and he's wearing the biggest bell of all!