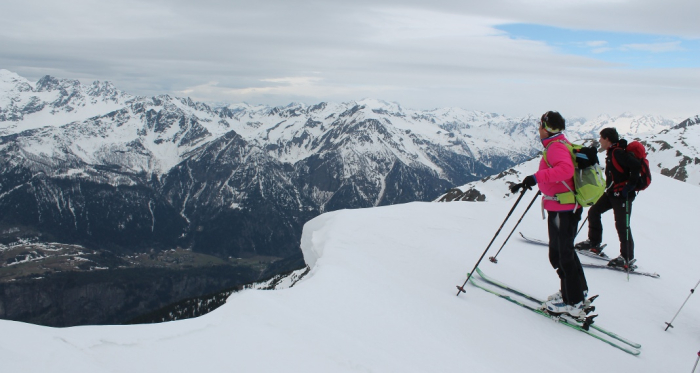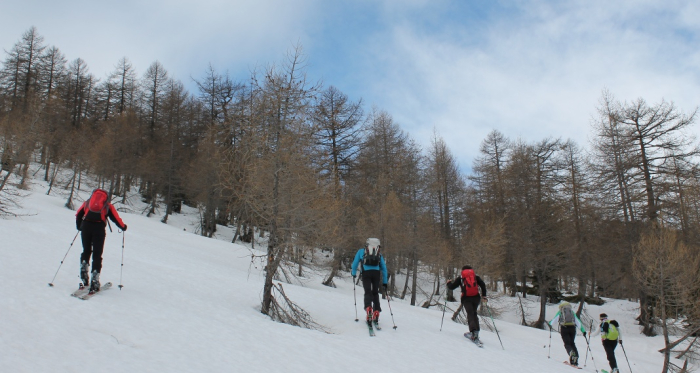 Show all 7 images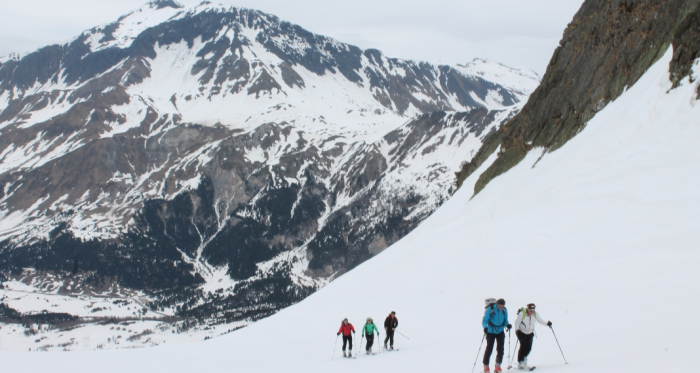 The Lukmanier Pass has a lot to offer in terms of touring.
---
Start
Lukmanier Pass Road / Aqcuacalda
Coordinates
46.536266, 8.836201
Description
As is the case in spring, we wear the skis the first few hundred meters from the pass road in Acquacalda down to Pian Segno. At the first snowfields we start, through light larch forests and leisurely rising, there is still enough air for conversations. We leave the Toroi di sotto on the left and immediately afterwards we have finished chatting.  We are on a steep upswing and are assembling the harscheisen. In the following hollow of Foppe dei Toroi we relax again and soon the snow edge appears at the end of the valley.  We have to go up there - not always without problems when the last piece is icy. Once at the top, we are first rewarded with an impressive deep view of the spring-green Leventina. A fascinating contrast. Almost easy peasy we now strive over a snow-covered, with guards, ridge to the summit. We are now almost opposite the Scopi, a little further away the Rheinwaldhorn and the Campo Tenca, the most striking peaks of the panorama, welcome us.
The descent runs along the ascent track! Shouting is allowed!
Geheimtipp
Psst.... do not tell anyone. Insider tip.
Sicherheitshinweis
Observe winter opening hours of the Lukmanier Pass. In spring, the pass is closed during the day
Directions
From Aqcuacalda we descend to Pian Segno, we cross the stream and ascend towards Stabbio Vecchio. We reach a small valley, Laraset, follow the hollow up to an altitude of 2100 meters. We overcome a short steep slope in a southerly direction and reach a valley, which we follow to its end. On the snow ridge at the end of the valley we keep left over the ridge to the summit.