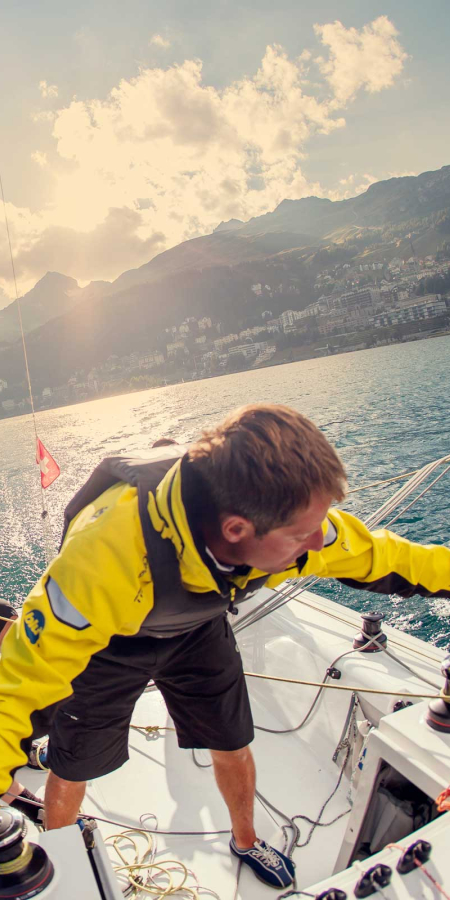 The Upper Engadine lake landscape is especially suited for sailing. Each year, the St. Moritz Match Race also takes place there. Water sports enthusiasts also glide over the turquoise blue water on the lakes in Davos and Lenzerheide.
The Silvaplana Lake in Upper Engadine, in the midst of mighty peaks. There, surfers and sailors find perfect conditions where the Maloja wind ripples the waves on a regular basis, with three to five wind strengths.
The surfing and sailing schools in Davos or Lenzerheide are also great for beginners to undergo their first water adventure. Especially since the experienced on-site instructors support the first excursions with advice and support. 
After the preliminary learning exercises, starting on the big meadow, one can quickly go into the lake, where the modern surfboards and sailboats guarantee the highest possible level of safety. The perfect way to get out of your daily routine – give it a try!